Age does play a factor in MMA and in any other combat sport out there as well. We can often hear MMA coaches and fighters saying MMA is a young men's game and how important it is to start training at a young age. This is mainly because MMA fighters have around nine years of athletic prime which they must use to perform at their best and succeed. Although this may vary, the fighter's prime usually starts at 24 years of age and lasts until they are 33-34. For this reason, becoming an MMA fighter at 30 years old is considered real late.
So it's very important for MMA athletes to start training early so they can enter their athletic prime as skilled fighters ready to take on the competition. The ones who start late, however, will always be behind in the learning curve and their chances of succeeding are very, very low.  
Yet, we have seen many exceptions throughout MMA history. There have been many fighters who started their MMA journey late and way out of the prime years we mentioned above. What's more, these fighters have managed to do well and even reach the highest heights of the sport.
So we are bringing you a list of the best MMA fighters who came into the sport late but managed to succeed big.
10. Shane Carwin
Shane Carwin is one of the greatest UFC champs ever who started fighting in MMA very late at the age of 30. This is mainly because Shane spent his 20s pursuing a high education and working a day job. Although he doesn't look like the most educated guy, Shane actually has two bachelor's degrees. 
Yet, Shane didn't spend his college days just reading books. He wrestled at college and went on to become an NCAA Division II wrestling runner-up. When he shifted to MMA, Shane managed to quickly add decent boxing and BJJ skills to his wrestling base. His athleticism and talent allowed him to learn quickly and catch up with the fighters who started training much earlier. 
Shane stormed through the MMA fighting scene by going on a 12 fight winning streak and winning the UFC interim heavyweight title. In this run, Shane scored eight KOs and four submission wins, and he was by far the most feared fighter. 
9. Greg Hardy 
Greg Hardy is the former NFL star who decided to make a transition to MMA at 28 years of age. Many people didn't give Hardy any chances to succeed since he came in late and without any background in martial arts. But Hardy proved them all to be wrong with his amazing ability to learn and improve at a high rate.
Like most NFL players, Hardy is very athletic and has a strong work ethic. The thing is, he already knew what it takes to become an elite athlete and what he had to do to succeed in MMA. So he dedicated his entire life to learning and growing as a martial artist. And the coaches at American Top Team have done a great job of making the most out of Hardy's athleticism and talent.
After just a few months of training, Hardy kicked off his MMA career with three wins in the amateur competition. He then went on to score two TKO wins on the Dana White Contenders Series TV Show that secured him a contract with the UFC. Just two years after, Hardy would headline the UFC event against the heavyweight contender, Alexander Volkov.
Hardy grew from being a total amateur to the UFC contender in less than two years. Love him or hate him, you have to respect his efforts and talent.
8. Holly Holm 
The former UFC champ Holly Holm set off on her MMA journey very late at the age of 29. Yet, Holm had a strong background in fighting at the world boxing and kickboxing stage. In fact, Holly was a very famous boxer and a champ in many elite boxing promotions like WBA and WBC. 
To say her elite striking skills transitioned well into MMA would simply be an understatement. As a gifted athlete, she managed to quickly pick up the basics of grappling and add it to her great standup base. Her wrestling defense got good enough for her to stop the takedowns and keep the fight standing. 
Holm was already in the third decade of her life when she started competing in MMA. But she quickly worked her way up by scoring six KOs in just nine MMA fights. After just four years of fighting in MMA, she received a shot at the UFC title against, at the time, unbeatable Ronda Rousey. At UFC 193, Holm managed to put her standup skills to work and KO the greatest female fighter out cold. It was one of the biggest upsets in the history of MMA. 
7. Mark Hunt
Hunt is the former UFC fighter who joined MMA late at the age of 30. This is because he competed in the Japanese K-1 kickboxing promotion during his 20s where he managed to win the World title in 2001. 
Hunt shifted to MMA in 2004 to fight in the best MMA promotion at the time, Japanese Pride FC. He showed huge talent and potentials right from the start. In his first four fights, Hunt beat Wanderlei Silva and Mirko Crocop who were the best of the best fighters during the Pride FC era. He also fought for the UFC heavyweight title, but he lost the fight to Fabricio Werdum. 
Despite the great striking skills, people also remember Hunt for his amazing takedown defense. The thing is, he put a lot of effort into improving his BJJ and wrestling defense and many great wrestlers have struggled to take him down. 
Although he never won the MMA world title, people will forever remember him as one of the hardest punchers in MMA history. He scored many memorable finishes and retired from the sport as the King of the walk-off KOs. 
6. Daniel Cormier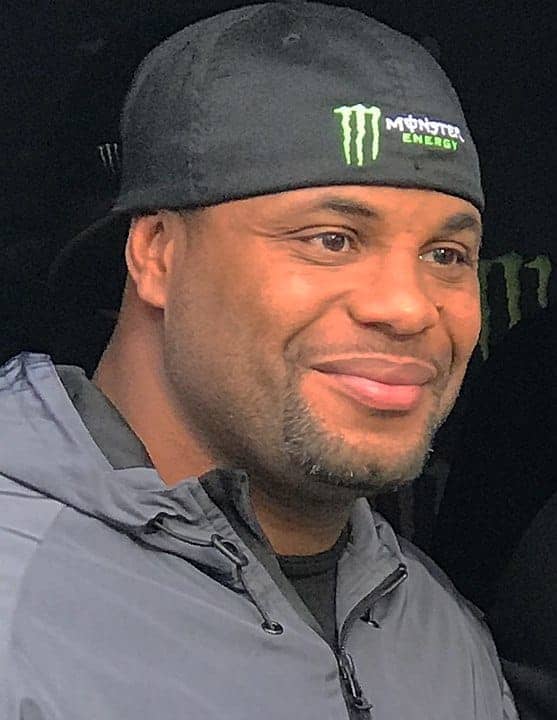 Cormier has done so much in MMA that people tend to forget he actually began fighting in MMA at the age of 30. I mean that is very late and only a few fighters have managed to do the same. 
Prior to MMA, Cormier competed at the world wrestling stage and is the former Olympian. He retired from wrestling to join the AKA Academy and master the skills needed to fight in MMA. He already had a great grappling base, and American Kickboxing Academy proved as the right place for him to develop great striking skills. 
In fact, his striking got so good that he actually scored eight KOs in his first 15 MMA fights. He truly became one of the best strikers in both divisions he competed at. After just six years of fighting in MMA, Cormier crowned himself with the UFC light heavyweight title in 2015. He then went up in weight to challenge and win the UFC heavyweight title in 2019.
5. Rich Franklin
Franklin is the former UFC champ who started training MMA very late. While being in his 20s, he worked as a math teacher at Oak Hills High School in Ohio, not thinking about taking part in combat sports at all. At that time, most of his future rivals were already working their way up in the MMA world. 
Further, he also didn't have any serious background in any martial arts style. He trained karate during the 90s and also studied submission fighting from videotapes. 
Franklin actually started fighting while working as a teacher at the age of 24. When he came into MMA, he was one of those guys who weren't athletic or very talented. But he made up for that with an insane work ethic and sheer dedication. It's amazing how he went from living a life of the average American to the MMA star in just five years. 
Franklin became the UFC champ in 2005, and fans see him as one of the best 185lbs fighters in the history of the sport. As a fan favorite fighter and a true legend of MMA, he entered the UFC Hall of Fame in 2019.  
4. Brock Lesnar
Brock Lesnar is the most famous WWE athlete to make a move to MMA and fight inside the UFC cage. He did it at the age of 29 while still being very popular in the wrestling entertainment world. With the limited training, Lesnar dove right into elite competition soon after he felt he was good enough to compete. 
Lesnar hadn't even competed in amateur matches before going pro. Instead, he fought against one of the best UFC fighters at the time, Frank Mir in his second MMA fight. Despite the loss, Lesnar went on to capture the UFC belt just two fights later. It took only two years for Lesnar to go from being a total amateur to winning the UFC gold. 
Many people think Lesnar did well in the UFC simply because of his huge size and strength. Yet, this couldn't be further from the truth since Lesnar did show a decent level of MMA skills. Over the years, he developed strong standup skills he used to set up his takedowns. Some may agree or not, but Lesnar retired from MMA as a complete mixed martial artist. 
3. Francis Ngannou
Francis is the most intimidating MMA fighter on the planet who started training MMA at the age of 26. Unlike the other fighters, he doesn't have a background in some other combat styles either. Instead, he is coming from very humble beginnings and his life is a real Cinderella story. 
Francis grew up on the poor streets of Cameron, dreaming about becoming a great boxer. He then migrated to Paris, France, to follow his boxing dream and pursue a better life. But his coaches urged him to try MMA as it was already late for him to succeed in boxing. 
Francis didn't have any previous fighting experience. But he is, in fact, a very gifted athlete. One of the secrets behind his rise lays deep into his genetics and the amazing power he has in his wrists. I mean, Francis has that rare power to put people to sleep with a single touch. 
Believe it or not, he joined the UFC roster in 2015 after just two years of training MMA. That's insane. He made his presence known even quicker by scoring six straight finishes inside the UFC cage. As a result, he fought for the heavyweight title in 2018 which he lost to Stipe Miocic. 
Francis truly has one of the most inspirational stories which show us that age doesn't play a factor as long as you follow your dreams. 
2. Yoel Romero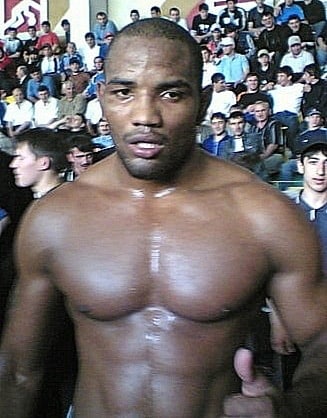 Romero is a once in a lifetime athlete and one of the best 185lbs fighters ever. His efforts inside the cage go to an extra level when you become aware of the fact he started his MMA career at 32 years of age. The reason why he came in so late is that he once was a dedicated wrestler. 
Romeo is, without a doubt, one of the best wrestlers to ever compete inside the MMA cage. He is the former Olympic silver medalist in Greco-Roman wrestling and a World Cup winner on three occasions. 
Right upon stepping into MMA, Romero started to put a lot of effort into improving his standup skills.  He trained along with the best boxers in Cuba and MMA fighters at American Top Team in the US.
Romero used his insane power, speed, and precision to put many people to sleep and work his way up in the MMA world. His finishes were so violent that he became known as one of the most feared standup fighters in modern MMA. 
In his career, he fought for the UFC title three times, but he failed to crown himself on all occasions. 
1. Randy Couture
When Randy joined MMA at the age of 34, many people thought he was in for just a couple of fights. He came into MMA as an NCAA Division I wrestler who also competed at the world wrestling stage. 
In spite of the great grappling skills, many pros thought Randy was simply too old to succeed in a young men's game. But he proved them all to be wrong as he went on to fight for the next 14 years. And he also became one of the most successful and loved UFC fighters. 
The most amazing fact about Randy is that he fought at his best when he was deep into his 40s. I mean, most of the fighters his age were already retired at that point. But Randy was still out there, fighting and beating younger fighters like Tito Ortiz and Vitor Belfort. 
The most memorable moment of his career came when he beat Tim Sylvia at UFC 68 to win the UFC belt for the second time. This was one of the most glorious wins in MMA history because Randy was 43 years old at the time and way out of his prime. 
Randy managed to do all this simply because he had a high fighting IQ and a very good strategy for every rival. Over the years, he didn't absorb a lot of damage, and he used his wrestling to dominate every rival.