Age does play a factor in MMA and in any other combat sport out there as well. This is why you can often hear coaches saying that MMA is a young men's game and that it is important to start as young as possible if you want to succeed.
Each fighter has around nine years of athletic prime which they must use to perform at their best and succeed. Although this may vary, the fighter's prime usually starts at 24 years of age and lasts until they are 33-34. For this reason, becoming an MMA fighter at 30 years old is considered really late.
So it's very important for MMA athletes to start training early and enter their prime years as skilled fighters ready to take on the competition. The ones who start late, however, will always be behind in the learning curve and their chances of succeeding are very, very low.
However, there have been some exceptions in MMA history in which fighters who started late, way out of their prime years, have managed to do well and even reach the highest heights of the sport. Let's see who they are in the list below.
20. Rich Franklin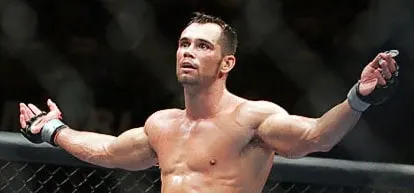 Franklin is the former UFC champ who started training in MMA very late because he actually worked as a math teacher at Oak Hills High School in Ohio. While in his 20s, Franklin didn't even think about competing as a professional cage fighter, pursuing greatness and entertaining millions of people around the world.
It's crazy that, while he was working as a math teacher, most of his future rivals were already working their way up in the MMA world.
Further, Franklin also didn't have any serious background in any martial arts style. He trained karate during the 90s and also studied submission fighting from videotapes.
When he started competing in MMA at the age of 24, Franklin was one of those guys who weren't athletic or very talented. But he made up for the lack of experience and skills with an insane work ethic and sheer dedication. It's amazing how he went from living the life of the average American to becoming a global MMA star in just five years.
Franklin became the UFC middleweight champ in 2005, and many fans see him as one of the best 185lbs fighters in the history of the sport. As a fan favorite fighter and a true legend of MMA, he entered the UFC Hall of Fame in 2019.
19. Shonie Carter 
Most MMA fans know Shonie Carter as the former "WEC" 170 pound champion, but, he also had short stints with big promotions like the UFC and Bellator. However, he spend the majority of his career fighting in low and mid-tier shows where he won over 10 different belts, but also suffered many losses.
Carter joined MMA quite late at the age of 24 and he arrived from wrestling. In fact, he was such a good wrestler that he took part in Olympic trials but didn't make it to the national team. During this time, he was also training in Judo and jujutsu where he managed to achieve a black belt rank. Later on, he moved to Kung Fu and Karate where he also owns a black belt.
Although he started MMA quite late, Carter was a busy fighter who managed to compete an amazing 91 times in MMA (51 wins, 32 losses, 7 Draws, and 1 No-Contest). Like that's not amazing enough, he also had a very good kickboxing career where he put together a record of 57 wins and just 5 losses.
18. Francis Ngannou
Francis is the most intimidating UFC fighter and champion who started training MMA at the age of 26. Unlike the other fighters, Ngannou doesn't have a background in some other combat styles either. In fact, he is coming from very humble beginnings and his life is a real Cinderella story.
Francis grew up on the poor streets of Cameron, working physically difficult jobs from a young age and dreaming about becoming a great boxer. When he was in his early 20s, he decided to migrate to Paris, France, to follow his boxing dream and pursue a better life. When he arrived and started training, his coaches urged him to try MMA because it was already too late for him to succeed in boxing.
Francis didn't have any previous fighting experience. But he is, in fact, a very gifted athlete. One of the secrets behind his rise lays deep into his genetics and the amazing power he has in his wrists. I mean, Francis has that rare power to put people to sleep with a single punch.
Believe it or not, he joined the UFC roster in 2015 after just two years of training in MMA as a promising prospect from France. He made his presence known even quicker by scoring six straight finishes inside the UFC cage, 5 devastating knockouts and 1 submission. This secured him a fight against Stipe Miocic for the title, which he lost at UFC 220.
However, Ngannou would bounce back with four KO wins in a row to earn the second shot at Miocic, and this time, knock him out at UFC 260 to finally win the UFC belt.
Francis truly has one of the most inspirational stories which show us that age doesn't play a factor as long as you follow your dreams.
17. Dan Henderson 
When you take a closer look at Henderson's MMA resume, there is an argument to be made that Henderson might be among the greatest fighters of all time. Things go to another level when you realize that he achieved the following despite starting his MMA career at the age of 26, which is very, very late by the modern standards:
Pride Middleweight Champion
Pride Welterweight Champion
First fighter to win titles in two separate weight classes in Pride
Pride Welterweight Grand Prix Champion
Strikeforce Light Heavyweight champion (won the title at 40 years of age)
UFC 17 Middleweight Tournament winner
UFC Hall of Famer (2018)
How can a person start fighting in MMA so late and win all of these prestigious belts, you may ask? Well, Henderson was one of the best wrestlers and he represented the US at the 1996 Summer Olympic Games. Inspired by wrestlers who enjoyed a lot of success in MMA at the time, Henderson made a decision to retire from wrestling and focus on MMA in 1997, and the rest is history. He remains one of only two fighters to win tournaments both in UFC and PRIDE.
16. Mirko Crocop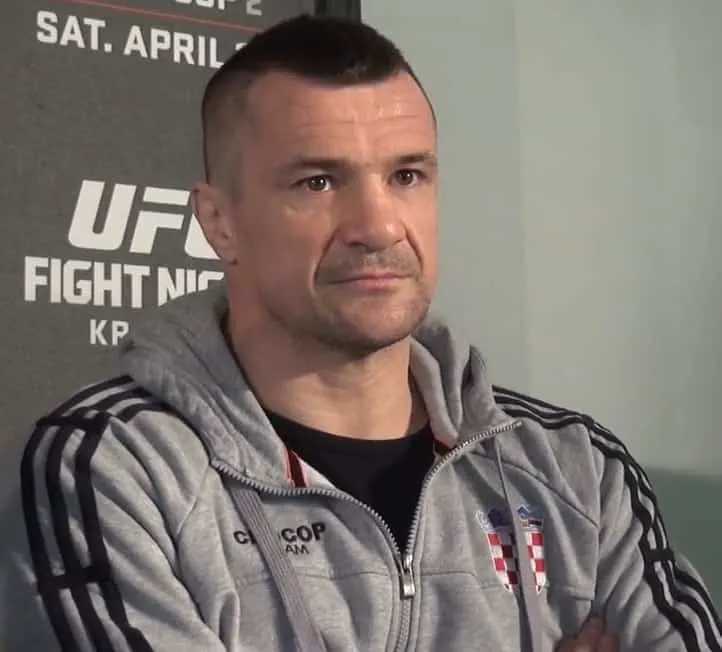 One of the best and most feared standup fighters in history of Pride FC and UFC, Mirko CroCop, actually started MMA when he was 26 years old. Before he got into combat sports, he was a member of the "Lucko Anti-Terrorist Unit" in Croatia. In 1996, he decided to pursue a career in kickboxing when he was 22 years old and he made his pro-kickboxing debut in K-1, the biggest combat sports promotion at the time. In his first fight, he beat none other than Jerome Le Banner who was one of the best kickboxers at the time, which shows you how talented CroCop was.
After competing at the highest levels of K-1 for around 4 years and beating legends like Musashi, Sam Greco, and Peter Aerts, CroCop decided to transition to MMA at the age of 26 in spite of having limited grappling training. But once again, instead of working his way up in the smaller shows, the Croatian went directly to PRIDE FC, the leading MMA promotion at the time. He faced Wanderlei Silva in his 4th fight (draw) and beat the legendary Kazushi Sakuraba in his fifth MMA bout. Over the course of the next 10 years, Crocop would win the following titles:
K-1 World Grand Prix Champion (2012)
Rizin World Openweight Grand Prix Champion (2016)
Pride World Open-Weight Grand Prix Champion (2006)
RECOMMENDED READING:
10 MMA Fighters that are or were Police Officers
15. Stipe Miocic 
Stipe Miocic, the most dominant UFC heavyweight champ started his MMA career at 27 years of age. Though this is considered to be late by modern standards, Miocic didn't need much time to rise to the top.
What's more, he needed less than 2 years to work his way up on the regional scene by scoring six straight KOs before signing with the UFC in 2011 when he was already 31 years old. Five years later, he won the heavyweight title in 2016 by beating Fabricio Werdum at UFC 198.
Miocic wrestled a lot in college where he reached all the way to the NCAA Division I at Cleveland State University. Later in his early 20s, he would switch over to boxing where he became the Golden Gloves champion. It was this combination of elite wrestling and boxing skills that helped Miocic succeed in MMA in such a short time span and despite starting late.
14. Roy Nelson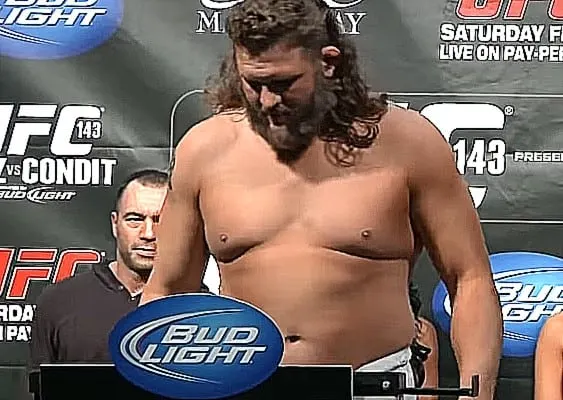 In the eyes of most MMA fans, Roy Nelson is one of the hardest hitters in sports history. His infamous overhand right had put many people to sleep, including the likes of Stefan Struve, Matt Mitrione, and Antonio Nogueira. But what most fans don't know about Nelson are two astonishing facts.
First, he arrived in MMA when he was already 27 years old. He spent the first four years competing in smaller shows before taking part and winning "The Ultimate Fighter 10" tournament and securing a contract with the UFC when he was already 34 years old. Despite starting pretty late, he had a long UFC career which was a mix of spectacular one-punch knockout wins, and unfortunate losses.
Second, he doesn't have a striking background at all which is crazy considering that 15 of his 23 wins were brutal knockouts. No, Nelson is actually a black belt in BJJ under none other than Renzo Gracie. He also competed in various BJJ tournaments and was a Pan American Champion (brown belt +100kg).
13. Greg Hardy
Greg Hardy is a former NFL star who decided to make the transition to MMA at 28 years of age. Many people didn't give Hardy any chance to succeed since he came in late and without any background in martial arts. But Hardy proved them all to be wrong with his amazing ability to learn and improve at a high rate.
Like most NFL players, Hardy is very athletic and has a strong work ethic. The thing is, he already knew what it takes to become an elite athlete and what he had to do to succeed in MMA. He dedicated his entire life to learning and growing as a martial artist. The coaches at American Top Team have done a great job of making the most out of Hardy's athleticism and talent.
After just a few months of training, Hardy kicked off his MMA career with three wins in the amateur competition before receiving a call from the UFC. He went on to score two TKO wins on the "Dana White Contenders Series TV Show" that secured him a contract with the UFC. Just two years after, Hardy would headline the UFC event against the heavyweight contender, Alexander Volkov. Despite losing a five round decision, Hardy left a good impression and has finally earned respect from the fans.
Hardy grew from being a total amateur to the UFC contender in less than two years. After the Volkov fight, he would bounce back with two strong wins in less than 6 months and it all looked like Hardy is about to become a contender. However, he had a hard time dealing with top level competition as he went on to lose his next three fights and parted ways with the UFC in 2022.
Love him or hate him, you have to respect his efforts and talent.
12. Jorge Rivera 
Rivera is an MMA veteran who had a lot of success competing at the highest levels of the UFC. At one point in his UFC career, he was a contender in the 185 weight class and most fans remember him for his fierce rivalry with Michael Bisping and their fight at UFC 127.
If he was to win that fight, Rivera would have gotten really close to fighting for the UFC middleweight belt. However, the TKO loss he suffered in the second round stopped him from his title campaign, and he retired from the sport just a year later in 2012 at the age of 40.
This was a huge success for a fighter who entered the MMA gym at 25 years of age. On top of that, he didn't have any elite background in martial arts and he actually made his pro debut quite late at the age of 28. Prior to getting into MMA, Rivera was a member of the United States Army where he served from 1989 to 1991.
11. Houston Alexander 
Houston Alexander was a big name back in the 2000s and a man known for having KO power in both of his hands. But, one of the craziest things about him is the fact that he started fighting in MMA when he was 29 years old. Plus, unlike some other fighters on this list, he didn't have any type of elite martial art background.
Alexander used to wrestle a lot in college, and at the same time, train hard in a boxing gym, but he never competed as a professional. Still, cross training between these two combat arts would prove to be a devastating combo of skills when he decided to switch over to MMA where he fought in various organizations, including Bellator and UFC where he managed to win a couple of fights.
Though he didn't win any world titles or major belts, people still remember Alexander as a very talented fighter who, if he would have started training MMA sooner, could have had a much better career.
10. Pat Miletich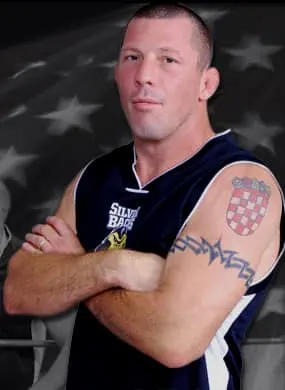 Pat Miletich is a UFC veteran and one of the pioneers of modern MMA training. Back in the 90s, he was the first one to open the famous "Miletich Fighting Systems" which was the first mixed martial arts academy. MFS was the first gym where fighters could cross-train in various striking and grappling martial arts at the same time.
This was huge because, at the time, most MMA athletes were experts in just one martial art and needed to switch between different gyms to develop all around skills. But MFS allowed them to achieve that in one place, and it was revolutionary.
Miletich was also a very skilled fighter and the UFC 16 welterweight tournament winner, and the first UFC welterweight champ. Despite starting at 29 years of age, Miletich managed to secure himself a place in the history books as one of the most important figures in MMA.
9. Mark Kerr 
Also known as "The Smashing Machine", Mark Kerr is a true legend of MMA and one of the pioneers of the sport. He came into cage fighting as a top NCAA Division 1 wrestler at 29 years of age in 1997 and enjoyed instant success.
In his first year as a pro MMA fighter, Kerr scored three wins at the "World Vale Tudo Championship" before moving to the UFC where he won back to back UFC heavyweight tournaments (UFC 14 and UFC 15) with four wins. He did it all in 10 months, which was astonishing achievement.
He later signed with the Japanese Pride FC organization, where he won five fights and his career took off. Despite all of the losses he suffered throughout the 2000s, Kerr remains one of the most talented fighters ever.
8. Brock Lesnar
Brock Lesnar is the most famous WWE athlete to make the move to MMA and fight inside the UFC cage. He did it at the age of 29 while still being very popular in the wrestling entertainment world. With the limited training, Lesnar dove right into elite competition soon after he felt he was good enough to compete.
Lesnar hadn't even competed in amateur matches before going pro. Instead, he fought against one of the best UFC fighters at the time, Frank Mir in his second MMA fight. Despite the loss, Lesnar went on to capture the UFC belt just two fights later by beating Randy Couture at UFC 91. It took only two years for Lesnar to go from being a total amateur to winning the UFC belt.
Many people think Lesnar did well in the UFC simply because of his huge size and strength. Yet, this couldn't be further from the truth since Lesnar did show a decent level of MMA skills. Over the years, he developed strong striking skills he used well to set up his takedowns. Some may agree or not, but Lesnar retired from MMA as a complete mixed martial artist.
LEARN MORE
Get the full report on Pro Wrestling vs Amateur Wrestling – Key Differences Explained
7. Holly Holm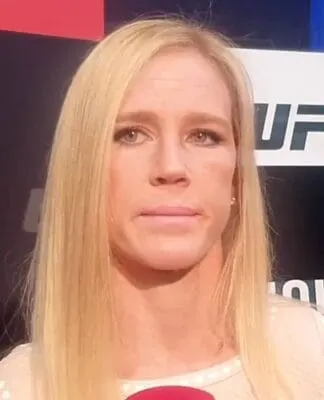 The former UFC champ Holly Holm set off on her MMA journey very late at the age of 29. However, she came into the sport after successfully competing at the highest levels of boxing and kickboxing for many years. In fact, Holly was a very famous boxer and a champ in many elite boxing promotions like WBA and WBC.
To say her elite striking skills transitioned well into MMA would simply be an understatement. As a gifted athlete, she managed to quickly pick up the basics of grappling and add it to her great standup base. Her wrestling defense improved enough for her to stop the takedowns, or get back up, and keep the fight standing.
Holm was already in the third decade of her life when she started competing in MMA. But she quickly worked her way up by scoring six KOs in just nine MMA fights. After just four years of fighting in MMA, she received a shot at the UFC title against, at the time, unbeatable Ronda Rousey. At UFC 193, Holm managed to put her standup skills to work and KO the greatest female fighter out cold. Her incredible performance against Rousey remains one of the biggest upsets in combat sports history.
RECOMMENDED READING:
10 Greatest Female MMA Fighters Of All Time!
6. Shane Carwin
Shane Carwin is one of the greatest UFC champs ever who started fighting in MMA very late at the age of 30. This is mainly because Shane spent his 20s pursuing a higher education, working a day job and training as an amateur. Although he doesn't look like the most educated guy with all those tattoos and intimidating physique, Shane actually has two bachelor's degrees:
Bachelor's degree in Mechanical Engineering (Colorado School of Mines)
Bachelor's degree in Environmental Technology (Western State College)
Yet, Shane didn't spend his college days just reading books. He actually wrestled at college and went on to become an NCAA Division II wrestling runner-up. When he shifted to MMA, Shane managed to quickly add decent boxing and BJJ skills to his wrestling base to develop all-around fighting skills. His athleticism and talent allowed him to learn quickly and catch up with the fighters who started training much earlier.
Shane stormed through the MMA fighting scene by going on a 12 fight winning streak and winning the UFC interim heavyweight title. In this run, Shane scored eight KOs and four submission wins, and at one point in time, was by far the most feared fighter.
5. Mark Hunt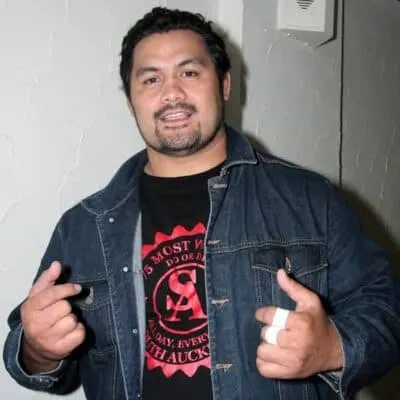 Hunt is a former UFC fighter who joined MMA late at the age of 30. Before that, he spent more than five years competing in the legendary "K-1" Kickboxing promotion where he managed to win the prestigious "World Grand Prix" title in 2001.
Three years later in 2004, he made a decision to switch over to MMA, and sign with the best promotion at the time, Japanese "Pride FC". It didn't take long for Hunt to unleash his full potential and become famous. In his first four fights, Hunt beat Wanderlei Silva and Mirko Crocop who were the best of the best fighters during the Pride FC era.
Later on, he would sign with the UFC where he would score many memorable "walk-off" knockout wins and even fight for the heavyweight title against Fabricio Werdum at UFC 180 (lost via TKO in the second round).
Apart from devastating knockouts, people also remember Hunt for his amazing takedown defense and ability to keep the fight standing. The thing is, he put a lot of effort into improving his BJJ and wrestling defense to become a complete fighter.
4. Daniel Cormier
Cormier has done so much in MMA that people tend to forget he actually began fighting in MMA at the age of 30. That is late by all standards and it is amazing what he has managed to achieve in the sport in such a short time span:
UFC heavyweight champion
UFC Light heavyweight champion
Strikeforce heavyweight champion
King of the Cage heavyweight champion
Cormier arrived in MMA from wrestling where he competed at the world stage and is a former Olympic wrestler. He represented the US at the 2004 Summer Olympic Games where he finished 4th, and he has won multiple National and Pan American Championships.
He retired from wrestling to join the AKA Academy, famous for turning great wrestlers into vicious strikers. It didn't take long for Cormier to develop good kickboxing skills, which combined with his elite wrestling, allowed him to dominate MMA competition.
In fact, his striking skills improved so much that he actually scored eight KOs in his first 15 MMA fights. He truly became one of the best strikers in both divisions he competed in. After just six years of fighting in MMA, Cormier crowned himself with the UFC light heavyweight title in 2015. He then went up in weight to challenge and win the UFC heavyweight title in 2019.
3. Mark Coleman
Mark Coleman is one of the pioneers of MMA and he is also known as the "father of ground and pound" technique. Coleman came into the sport in 1996 at 31 years of age after successfully competing in wrestling where he was a Pan American Champion multiple times, and the NCAA Division I wrestling champion.
In his first year as an MMA fighter, Coleman managed to win UFC 10 tournament with three straight finishes, UFC 11 tournament with 2 finishes, and become the first-ever UFC heavyweight champ by beating Dan Severn at UFC 12.
Later, Coleman would move to PRIDE FC where he won the Openweight Grand Prix Tournament in 2000 and defeated many legendary fighters. In 2010, he also became the first ever UFC Hall of Famer.
2. Yoel Romero
Romero is a once in a lifetime athlete and one of the scariest 185lbs fighters ever. His efforts inside the cage go to an extra level when you become aware of the fact he started his MMA career at 32 years of age.
Romeo is, without a doubt, one of the best wrestlers to ever compete inside the MMA cage. He is the former Olympic silver medalist in Greco-Roman wrestling and a World Cup winner on three occasions.
Right upon stepping into MMA, Romero started to put a lot of effort into improving his standup skills. He trained along with the best boxers in Cuba and MMA fighters at famous "American Top Team" academy in the US.
Romero used his insane power, speed, and precision to put many people to sleep and quickly work his way up in the MMA world. His finishes were so violent that he actually became known as one of the most feared standup fighters which is crazy considering how little time he had to prepare for MMA.
In his career, he fought for the UFC title three times, but he failed to crown himself on all occasions. In 2020, he left the UFC to sign with Bellator at the age of 43.
1. Randy Couture
When Randy joined MMA at the age of 34, many people thought he was in for just a couple of fights. He came into MMA as an NCAA Division I wrestler and with a lot of experience competing at the world wrestling stage.
Despite the top level grappling skills, many pros thought Randy was simply too old to succeed in a young men's game. But he proved them all to be wrong as he went on to fight for the next 14 years. And he also became one of the most successful and loved UFC fighters.
The most amazing fact about Randy is that he fought at his best when he was deep into his 40s. Most of the fighters his age and his former opponents were already retired at that point. But Randy was still out there, fighting and beating younger fighters like Tito Ortiz and Vitor Belfort.
The most memorable moment of his career came when he beat Tim Sylvia at UFC 68 to win the UFC heavyweight belt for the second time. This was one of the most glorious wins in MMA history because Randy was 43 years old at the time and way out of his prime.
Randy managed to do all this simply because he had a high fighting IQ and a very good strategy for every rival. Over the years, he didn't absorb a lot of damage, and he used his wrestling to dominate every rival.
RECOMMENDED READING:
Do UFC Champions Keep the Belt?