Although MMA is still a young sport, it has already given us many legendary fighters. If it wasn't for them, we would never see the sport rising to such heights. They are the ones who paved the way for the success of MMA we are all enjoying today.
The times in which most of these fighters have fought were much, much different. Back then, they were earning much less money than modern fighters, and they were far less known to the public. To make matters worse, most of these legends have fallen into oblivion. It's really a shame that millions of new MMA fans who follow MMA don't know much about them.
Yet, we have made a decision to react and make sure their names will never be forgotten. In this article, you will learn about these forgotten UFC legends and where are they now. We will refresh our memories by evoking their highest heights, and sadly in some cases, their lowest lows.
15. Murilo Bustamante
Bustamante was the first-ever fighter from Brazil to win the UFC title. He was also a world champ in BJJ and a founder of one of the most famous MMA gyms called "Brazilian Top Team". In 2002, MMAFighting awarded him the "Middleweight Fighter of the Year" award. In some way, Bustamante was similar to UFC Demien Maia with much better striking skills.
Last we heard: We haven't heard much about Murilo since he retired from the sport in 2012. He is living a calm family life and is dedicated to BJJ and running his gym. Over the years, he trained over 100 black belts and many great champions came out of his gym like Vitor Belfort and Antonio "Bigfoot" Silva. In 2019, the news came that Murilo received a red and black belt in BJJ after 42 years of training.
14. Marco Ruas
Ruas won the UFC 7 tournament and was one of the first fighters to realize that all fighting styles are important in MMA fighting. He was one of the first all-rounded fighters and a black belt in many martial arts such as BJJ, Taekwondo, Judo, and Muay Thai.
In the early days of UFC, he was the first one to show the world how effective leg kicks are in a fight. In 1995, he became the first-ever UFC fighter to TKO the opponent using leg kicks by putting out Paul Varelans. He also won the World Vale Tudo Superfight Belt by beating Steve Jennum in 1996.
Last we heard: Ruas lives in Laguna Niguel, California. After retiring, he coached the Southern California Condors team in the International Fight League. But, this promotion was short lived and would collapse after just a couple of events. He also had small roles in movies "Kickboxer 3" and "The Eliminator".
13. Tank Abbott
Tank Abbott was a fan favorite during his time because he was always very determined to knock his opponent out. Taking a fight to decision was never his goal. His only mission was to knock his opponent out.
But despite taking part in five UFC tournaments, which is the most in history, Abbott never won the UFC gold. Still, he is one of the most famous fighters simply because of his wild and violent fighting style. Although he had strong wrestling background, most people know him as a standup brawler.
After retiring from the UFC in 2003, Abbott went on to fight in other promotions like Pride FC, Strikeforce, and Elite XC. But, he could barely win a couple of bouts before retiring in 2013.
Last we heard: In the following years, his wild lifestyle would finally caught up with him and his liver had to be replaced in 2018. The surgery didn't go as planned as Abbott suffered multiple strokes but he managed to go through it. Upon recovering, he started his own podcast show "The Proving Ground with Tank Abbott".
12. Kevin Randelman
Randelman is the former UFC heavyweight champion and one of the most feared fighters of his time. He was very athletic, had a lot of bulky muscles which mixed with his elite wrestling skills allowed him to dominate many great fighters. But, he was also known as a vicious knockout artist who KO'd none other than Mirko CroCop at Pride Total Elimination in 2004. He was also Universal Vale Tudo champ, and as a wrestler, he became the prestigious NCAA Division I wrestling champion in '92 and '93.
Last we heard: Randleman had four children and was married to longtime girlfriend Elizabeth Broglia. After retiring from MMA in 2011, he founded a nonprofit program called Monster Wrestling Academy at Coronado High School. He put his entire focus on teaching kids how to wrestle and producing new champions. But on February 11, 2016, the sad news came that Randleman had died at the age of 44 due to complications of pneumonia. In 2020, the UFC inducted him into the Hall of Fame as one of the true pioneers of the sport.
11. Ken Shamrock
Ken Shamrock is a UFC Hall of Famer, and synonymous with the early days of MMA. He came into the sport in the early 90s as a very accomplished wrestler and submission specialist. Before turning into a real superstar, Shamrock worked his way up fighting for the "Pancrase" promotion where he was an open weight champion. He shifted to the UFC in 1995 and won the heavyweight crown the same year by beating Dan Severn at UFC 6. His famous bout against Royce Gracie still holds the record for the longest MMA fight ever (36 minutes).
Last we heard: Shamrock retired from MMA in 2016 after 23 years of competing as a pro. He is now a father of seven kids and has ten grandchildren. He stayed close with the sport by coaching other fighters and working as a self-defense instructor. In 2019, he founded his own bare-knuckle boxing promotion called "Valor" and their inaugural event included many UFC veterans.
10. Dan Severn
Dan Severn is the former UFC 5 tournament winner and the first ever triple crown champ in UFC history. And he was the first Olympic caliber wrestler to compete in MMA fighting. During his career, he took part in around 127 MMA matches (101W; 19L). This makes him one of the most active fighters in the history of the sport.
Last we heard: Severn retired from MMA fighting in 2012. He got inducted into the both UFC and Wrestling Hall of Fame for his amazing contributions. Nowadays, he spends his time teaching wrestling and MMA classes in his own MMA camp in Michigan. And he is also working as a law enforcement instructor.
9. Bas Rutten
Rutten was one of the first elite strikers to make it big in MMA fighting. Over the years, he added a strong BJJ arsenal to his striking base which made him one of the first rounded fighters at the time. He made a career fighting in the Japanese "Pancrase" promotion where he was a champion. During this time, he was very popular and enjoying a god status in Japan. He would later shift to the UFC in '99 to become the first-ever Dutch champion by beating Kevin Randleman.
Last we heard: It's fair to say Rutten is going strong outside of fighting too. Shortly after retiring in 2006, he began working as a broadcaster and analyst for various TV networks. He also had many roles in popular movies where he showed great talent for acting. He is living in Westlake Village, California with his wife Karin.
8. Tito Ortiz
Ortiz is the former UFC light heavyweight champ and perhaps the first-ever MMA superstar. He had many rivalries and the hype behind his fights was huge. But he was always able to back up all of his trash talk with relentless wrestling and grappling skills.
Ortiz defended his 205lbs title an amazing five times and was also ADCC Submission wrestling bronze medalist. After leaving the UFC, he joined Bellator MMA in 2014 but he never won the title.
Last we heard: Despite being in the sport for more than two decades now, Tito Ortiz is not yet fully retired. He has two sons from his previous marriage and is in relationship with the former UFC Octagon girl, Amber Nichole Miller since 2014.
He also had a couple of roles in movies and TV series such as Hell's Kitchen, CSI: NY, and MADtv. Ortiz ran for local office, and he got elected to Huntington Beach city council.
7. Randy Couture
Couture came into MMA from wrestling very late at the age of 34. But he was able to win the UFC 13 tournament and heavyweight title the same year he made his pro-MMA debut in 1997.
The biggest moment of his career came when he dropped down in weight to beat Tito Ortiz and win the 205lbs title at the age of 40. By doing so, he became the first-ever UFC champion in two separate weight classes. And he also became the oldest UFC fighter to ever win the title four years later when he beat Tim Sylvia to become a heavyweight champ for a second time.
Last we heard: Couture played many roles in movies while he was an active fighter and went on to do the same after retiring in 2009. The biggest role he's had was in "The Hard Way" movie which was among the most popular on movies on Netflix. He also stayed with the sport and has been working as a broadcaster for the "PFL" MMA promotion.
He is also a co-founder of the "Xtreme Couture" gym in Las Vegas which stands for one of the best in the MMA world. In 2019, he suffered a heart attack shortly after training, but like a true warrior, he was able to fully recover.
6. Matt Hughes
Hughes is the former UFC welterweight champ who defended his title seven times in two reigns using his strong wrestling skills to dominate his opponents.Fans loved him because he had a reputation for being a very aggressive fighter. He scored an amazing eleven UFC finishes out which eight were in title bouts. As you would expect, he also won plenty of fighter of the year awards and post-fight bonuses.
Last we heard: Hughes joined the UFC Hall of Fame in 2010. He has two daughters and has been living with his wife Audra. After retiring from MMA, he put his entire focus on farming. But in 2016, he almost lost his life in a car accident where he got struck by a moving train. Even though he survived, Hughes has been partially paralyzed and has a hard time moving as well as speaking.
5. Mark Kerr
Kerr is one of the true pioneers of modern MMA whom people know for mainly two things:
UFC Legend who had top grappling skills
His autobiography movie "The Smashing Machine"
Before MMA, Kerr was an NCAA Division I wrestling champ (1992) and USA Senior champ (1994). Shortly after becoming a USA Senior champ, he decided to shift over to a new sport called MMA.
Kerr used his big body frame and elite grappling skills to win UFC 14 and UFC 15 tournaments. During this time, he also won the prestigious ADCC Submission wrestling title in '99. Many fans got to know Kerr through his famous life story portrayed in the movie "The Smashing Machine" which came out in 2003. But many years have gone by since and many fans wonder where is Kerr now?
Last we heard: Kerr is living with his long-time girlfriend in Arizona, and they have a son. He has been working as an auto salesman for many years now, and we must say he is a very successful one. But, many wars he had been into and the damage he took during his career have caught up with him.
Kerr started GofundMe to help him dealing with peripheral neuropathy. This type of illness is a result of nerve damage outside of the brain caused by years of fighting in MMA. It's been reported that Dwayne "The Rock" Johnson is starting and producing movie about Mark Kerr.
4. Mark Coleman
Coleman is a true legend of MMA and a UFC Hall of Famer. He is best known as the first fighter to use ground and pound techniques. So the next time you see MMA fighter finishing a match with a ground and pound, remember that Coleman is a father of that technique.
Coleman came into MMA from wrestling where he was an NCAA Division I and Pan American Champion. In his career, he managed to crown himself with both UFC and Pride FC heavyweight titles. In fact, Coleman was the first-ever heavyweight champ in both Pride and UFC. And like that wasn't enough, he was also a winner of UFC 10 and UFC 11 tournaments.
Last we heard: Coleman retired from MMA in 2010 and he has been going through a lot of health issues and personal issues caused by the years of fighting. In 2020, he suffered a heart attack due to an artery blockage and the doctors managed to save his life. He has three daughters and has been living with his current partner Tina Pizzurro.
3. Don Frye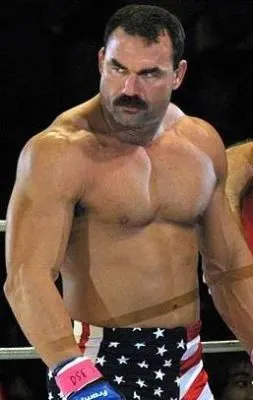 Frye has always been a fan favorite fighter and one of the most iconic figures of the sport. We can't talk about the early days of MMA without Frye and the crazy wars he's had while fighting for UFC and Japanese Pride FC.
He joined the UFC from collegiate wrestling and made his MMA debut at UFC 8 tournament which he ended up winning. Later the same year, he would also win his second UFC 96 tournament. Frye then moved to Japan to take part in Pro-Wrestling matches and fight for Pride FC.
Last we heard: Frye retired from MMA in 2011. The UFC inducted him into the Hall of Fame in 2013 for his amazing contribution to the sport. Still, he would go through some tough times and hit the rock bottom in the following years. He underwent many back surgeries and was even placed into a medically induces coma due to brain hemorrhage. Upon recovering, it appears he's trying to get back on track and he did a long extended interview with very popular Vlad TV on Youtube to talk about his MMA career.
2. Pat Miletich
Miletich is the former UFC 16 Tournament winner and Welterweight title holder. In 1997, he founded the first MMA gym called "Miletich Fighting Systems" which had a new concept for that time. Back then, MMA fighters were experts in one specific fighting style. But Miletich was one of the first to spot the importance of being a well-rounded fighter and knowing how to fight in all aspects of MMA.
His gym gathered fighters from various fighting styles to train and learn from each other. It also offered classes in which fighters could become experts in multiple martial arts. It was one of the first real MMA gyms. This gym has trained over 90 elite MMA fighters and 14 world champions.
Last we heard: Miletich has three daughters, and has been retired from MMA since 2008. For many years, he worked as a law enforcement and military instructor. He has also developed his own defensive tactics and various combat courses.
In 2009, he started working with "Showtime" as a broadcaster for the Legacy Fighting Alliance. He stayed with the LFA team for more than two decades. But he got fired from his position for being a part of the protesters who stormed into the United States Capitol in 2021.
1. Royce Gracie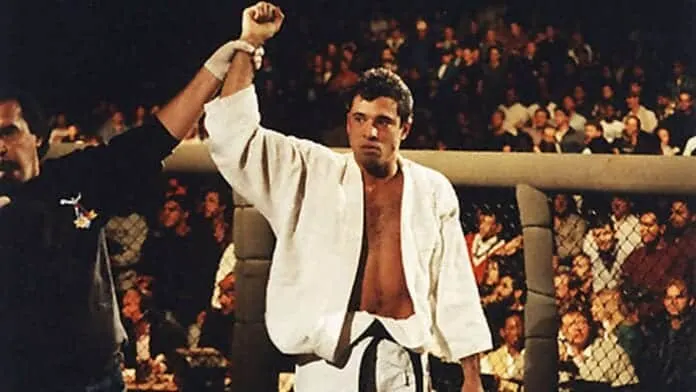 Royce Gracie is the first-ever UFC champion and a man who showed the world how effective BJJ is in combat sports. During the early days, he beat fighters who were much bigger than him under no rules using his BJJ skills only. Seeing him dominating fighters from other styles was a true revolution in the fighting world at the time. In his MMA career, he won UFC 1, 2, and 4 tournaments before leaving the UFC in 1994 with the perfect record of 11-0.
Last we heard: Royce Gracie has three sons and a daughter with his former wife Marianne. As of 2020, Royce surprised us all by reporting that he has become a reserve police officer for the Pocatello Police Departmentin in Idaho. He went through all the training drills and has received the Idaho POST firearms qualification. Make sure you don't do anything stupid in Idado because you might just get arrested by Royce Gracie!
RECOMMENDED FOR YOU:
What is Gracie Jiu-Jitsu? Fully Explained