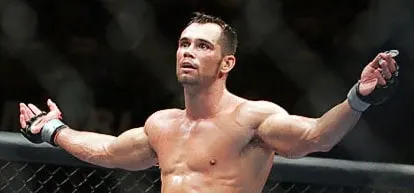 Editor's note: The views and opinions expressed below are those of the author and do not necessarily reflect the views of mmachannel.com, its affiliates and sponsors.
In modern MMA, almost every pro fighter has a strong background in, at least, one specific martial art. If you look at UFC fighters for instance, most of them were trained in various fighting styles before they shifted to compete in MMA. You can often hear how one fighter joined MMA as a world champ in BJJ, while there are others who have a strong collegiate wrestling background.
For instance, BJ Penn was a world champion in BJJ before he started to fight in MMA. And, Henry Cejudo is an Olympic gold medalist in wrestling before shifting to cage fighting.
Fighters who have a strong background in martial art have a much easier time adapting to MMA since they are already familiar with some aspects of fighting. This gives them a great advantage over the fighters who came into MMA without any previous martial art experience.
This illustrates why being an MMA fighter without any prior martial art experience is very challenging. But surprisingly, there have been some exceptions who are well-known MMA fighters. The following is a list of MMA fighters with no martial arts or before they became MMA fighters.
Geoff "Handz Of Steel" Neal
Looking at how technically sound Geoff Neal is on the feet, one might assume that he comes from some type of striking based martial art background. But in reality, Neal never trained in any type of martial art before he started training in MMA. He is a former college football player who jumped straight into MMA from college football.
Despite the lack of prior martial art experience, Neal made sure to work his way up the right way. Before turning pro, he spent a lot of time training and sharpening his skills in amateur competition. After amassing an amateur record of 10-1, he turned pro in 2012. Up to that point, Neal had already been into MMA for over two years and gained valuable experience in amateur matches.
After going 7-2 as a pro in the regional circuit, Neal signed up to be a contestant in the Dana White's "Contenders Series". The objective of this series is for Dana White to recruit new talent for the UFC and Neal quickly seized that opportunity to prove how talented he was. In the Contenders show, Neal needed less than two minutes in the first round to finish Chase Waldon via technical knockout and subsequently, was signed by UFC. Despite the lack of martial art background and even working a full-time job while fighting, Neal has become one of the top MMA fighters in his division.
Kevin Ferguson a.k.a Kimbo Slice
Don't let Kimbo's impressive street fighting videos fool you, he wasn't into any martial art before MMA nor was he a pro boxer. We assume he did work out on the heavy bag to prepare for his street fight matches, but he was never fully committed to any type of martial art training before he became a MMA fighter.
Kimbo became an overnight sensation through his recorded street fighting videos in the early 2000s. He used to post the videos of him fighting in backyard circuits on the internet and they would instantly go viral and received millions of views from all over the world.
At the time, Kimbo had a job as a bouncer and bodyguard in Miami and was earning additional money by taking part in illegal street fighting matches at which he looked like an unbeatable fighter. The hype behind him got massive and fans desperately wanted to see him moving into MMA and taking on real skilled opponents.
In 2008, "EliteXC" MMA promotion wanted to cash in on Kimbo's popularity by signing him in. After years without serious martial art training, Kimbo finally set about learning some proper MMA techniques. And, we have to point out he was already 30 years old at the time.
Even though Kimbo wasn't the most technical striker as an MMA fighter, his striking skills which he honed as a street fighter worked for him to a certain degree in the beginning. Kimbo kicked off his journey with three stoppage wins, out of which one came against the UFC legend, Tank Abbott. A few fights later, he signed with the UFC. Slice made his UFC debut against UFC veteran Houston Alexander and won by unanimous decision.
In the end, Kimbo's career as a professional MMA fighter produced a mixed result. But for many fans, Kimbo left an indelible trace by being the first to do well in MMA as the most famous street fighter of all time.
Greg Hardy
The UFC fighter, Greg Hardy, is a former NFL player who transitioned into MMA without any background in martial arts. If you are not familiar with him, Hardy was a NFL defensive end. In his career, he played for Dallas Cowboys and Carolina Panthers and was a very good player who made it to the pro bowl.
Due to Hardy's legal cases outside of football, the NFL suspended him for violating the personal-conduct policy. In the end, these legal issues contributed to Hardy's downfall as a football player. He left the NFL in 2016 to pursue a career in MMA. But this time, Hardy took it seriously. He joined AKA gym in Florida, kept himself a low profile, and worked diligently to become a top MMA fighter.
Hardy didn't have any background in martial arts. But, as a gifted athlete, he was able to quickly pick up new MMA skills. He had no real problem of readjusting to intense MMA training and being coached. Hardy was already used to going through hard training harkens back to a tough NFL training camp he had to go through many times.
As a result, he kicked off his amateur career with three KO wins, showing insane punching power. Shortly after, he got the chance to prove himself on Dana White's "Contenders Series" show where he earned the UFC contract with another two stoppage wins.
Hardy would elevate his game in the next few years and become a top MMA fighter. Hardy's boxing skills improved significantly, which mixed together with his power makes him a tough matchup for anyone facing him.
Jimi "Poster Boy" Manuwa
Despite the lack of previous boxing experience, Manuwa went on to become one of the best strikers in the UFC's 205 lbs weight class. At one point, he was one of the top contenders who was very close to fighting for the belt.
Manuwa was into weight lifting in 2007 when he suffered a ruptured chest muscle injury. Upon healing, he wanted to focus on doing something else. Instead of going back to weight lifting, he started training MMA with his friends in the local gym.
After just one year of training, Manuwa started working his way up in the UCMMA promotion based in England. He quickly made a name for himself by scoring many brutal KOs. After just a couple of KO wins, the UFC spotted his talent and they wanted to give him a contract. Yet, Manuwa wisely turned down the initial offer, believing he still lacked the skills needed to fight in UFC.
In 2012, Manuwa finally signed with the UFC with a perfect record of 12-0 and a 100% finishing rate (11 KOs). In a very short time span of his MMA career, Manuwa has evolved into an elite striker. He KO'd some huge names like Ryan Jimmo, Ovince St. Preux, and Corey Anderson. He even went on to win a decision against the UFC champ, Jan Blachowicz.
Matt "Meathead" Mitrione
Matt Mitrione is a former NFL player who became one of the top heavyweight fighters in MMA. Mitrione grew up playing mostly football. He enrolled in a Karate school as a child to deal with his extreme hyperactivity but he didn't train in any martial art as an adult before fighting in MMA.
Mitrione spent his college days playing football for Purdue University. After college, Mitrione played in the NFL for a few years. In 2003, Mitrione battled with multiple leg injuries and had seven surgeries. This forced him to be out of the sport for more than 16 months. When he came back in 2005, Mitrione just wasn't the same player.
It was around this time Mitrione started training mixed martial arts. He spent four years training and learning how to fight before turning pro in 2009. Mitrione then joined the tenth season of the Ultimate Fighters show. In spite of losing in the quarterfinals of the show, UFC made a decision to give Mitrione a contract. This proved as a great investment by the UFC as Mitrione went on to become a top MMA fighter in the upcoming years. He had some notable wins against some big names like Kimbo Slice, Derrick Lewis, and Gabriel Gonzaga.
After seven years of fighting under the UFC banner, Mitrione moved to Bellator in 2016. The biggest moment of his career came when he beat one of the greatest MMA fighters of all time, Fedor Emelianenko.
Rich "Ace" Franklin
Franklin was a math teacher before he started MMA fighting. Despite starting late and without any previous martal art background, Franklin went on to become a UFC champ in a very short time span.
Rather than training wrestling or BJJ in his 20s, Franklin pursued a high education at the University of Cincinnati. He went on to earn a bachelor's and a master's degree in math, and worked as a math teacher at Oak Hills School in Ohio.
Franklin wasn't even thinking about fighting in his 20s. But on the other side, his future UFC opponents were already working their way up in the MMA world while he was working as a math teacher. Yet, Franklin has always had a passion for fighting. Before MMA, he spent a lot of time learning martial arts on his own by watching videotapes of submission grappling. In spite of having no martial art background, Franklin's quickly learned BJJ and Muay Thai at a high level even though he started training MMA at a later age.
He kicked off his MMA career in '99 and was able to compile a record of 12-0 before receiving a call from the UFC. Inside the UFC cage, he scored many KOs and submission finishes. The biggest moment of his career came when he beat Evan Tanner at UFC 53 to win the UFC 185 lbs belt. Rich Franklin was inducted into the UFC hall of fame on July 5th 2019.
Final Thoughts
Whether you inspire to become a fighter or not, the lesson here is that you don't always need special talent to achieve your goal. Sometimes all you need is hard work and dedication. I hope these fighters' stories will inspire you to achieve your life goals regardless of your background.