When you think of tall athletes who are above 6'6", most of us instinctively associate them with basketball or football players. These are the sports where height plays a big role as it gives you a tremendous advantage. But are there tall MMA fighters who succeeded?
MMA is the most versatile combat sport where being tall has many pros and cons when it comes to fighting. If we look back in history, being very tall in MMA fighting will not lead to much advantage as you think, in a lot of cases, tend to struggle inside the cage. Very tall fighters are more prone to be easily taken down by skilled wrestlers than shorter fighters, which is just one of many cons.
But as in any sport, there are exceptions where tall MMA fighters used the advantage of height to a great extent to succeed. Keep reading this article to find out the best MMA fighters who are at least 6'6″ tall, and their interesting stories.
13. Ricardo "The Mutant" Morais  —  6'8″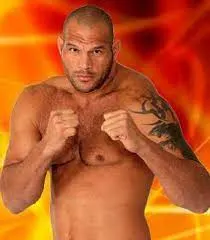 Back in the 90s, Ricardo Morais was one of those violent fighters that looked like they came straight out of horror movies. He was not just one of the tallest fighters, he also had big muscles and looked very intimidating. On top of that, he had good Muay Thai skills and was always pushing for a finish.
Morais kicked off his career in the mid-90s by taking part in various bare-knuckle MMA matches. After amassing a record of 8–1, he got a chance to fight against Mark Coleman at Pride FC 8 in '99. Let's not forget that Coleman was one of the best and most popular fighters during that time. Still, Morais was able to go toe to toe with Coleman and put on a solid performance.
Although he lost the fight, this was the biggest moment of Morais's career. He fought a couple of more times after the Coleman fight and he retired in 2006 with a record of 10 wins and 4 losses.
12. Dan "The Sandman" Christison  —  6'8″
Most MMA fans remember Christison as a fighter who didn't like decisions. He went to a decision six times in his career, and he lost them all. But on the other side, he is 21–1 in fights that have ended before the final bell which gives you a great insight into how wild Christison was.
With a reach of 85″, Christison still holds a record for the largest wingspan in the UFC. But on the other side, he never used his long reach to gain an advantage in a fight because he was a grappler. "The Sandman" was all about taking the fight to the ground and finishing the opponent with submissions or ground and pound.
In his career, he fought under the UFC banner just two times. He made a successful debut in 2006 against Brad Imes but would lose a decision in his next fight against Frank Mir at UFC 61. He continued on to fight in various smaller promotions like IFC, CFC, and Warrior MMA before retiring in 2010.
11. Steve Mowry – 6'9"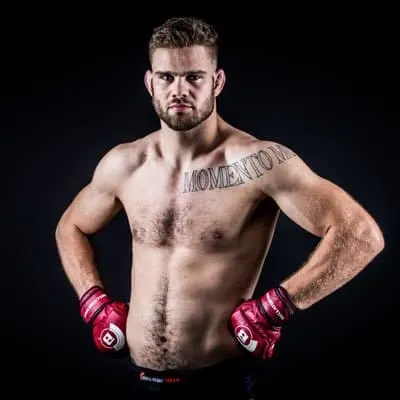 Mowry is a Bellator MMA fighter who is among the tallest fighters on the roster. Although he is 6'9", Mowry is very athletic and skilled in all areas of MMA. And on top of that, he is very durable and has an iron chin. Most of his Bellator fights are chaotic brawls in which he nearly got finished few times.
Mowry kicked off his pro MMA career in the popular "Titan FC" promotion. While with Titan FC, Mowry quickly rose to the top and garnered a lot of attention by scoring two brutal KOs and two submission finishes. Bellator was the first major promotion to spot this star in the making and they offered him a contract in 2018. In the first next three years, Mowry has scored five straight finishes, three submissions and two TKO's.
What he does best is using his height and long limbs to destroy his opponents in the clinch with hard knees and punches. The knee that he landed on Shawn Teed to put him out at Bellator 249 was beautiful.
10. Wes Sims  —  6'10"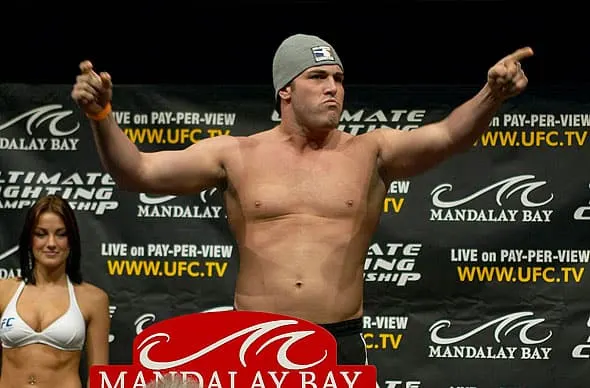 Sims is not just one of the tallest fighters in the history of the UFC, but one of the wildest as well. He was quite famous back in the day mainly because of his exciting style. Out of 42 matches, he went to a decision just 3 times in his career which shows you how exciting his matches were to watch. And although he was 6'10" and weighing around 260 lbs, Sims was a very skilled fighter.
In his career, he fought for various promotions and he rarely stuck in one place. He would often switch between the promotions which is one of the reasons why he never won any titles. But most fans know him for his rivalry with the former UFC champ, Frank Mir.
These two fighters faced each other first time at UFC 43 when Sims got disqualified for landing repeated foot stomps. Mir would get his revenge less than a year later at UFC 46 where he finished Sims with brutal knees and punches.
9. Sean McCorkle  —  6'7"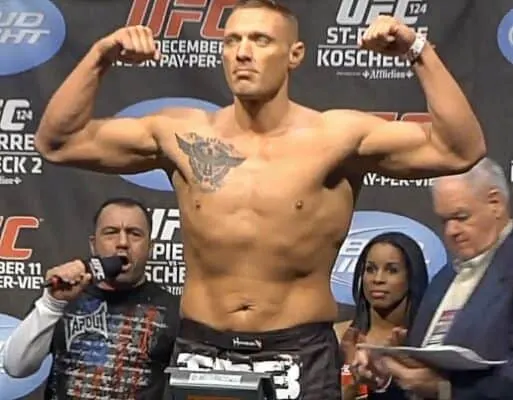 McCorkle is a former UFC fighter and one of the few athletes who came into MMA from college basketball. But during his college days, he also trained BJJ with the UFC veteran, Chris Lytle who influenced McCorkle to start competing in MMA in 2005.
The scary fact about McCorkle is that he fought as a super heavyweight. He used to weigh over 315 pounds in most matches and was often looking twice as big as his opponents. And if we combine his physical size with strong grappling skills, we get a scary fighter who didn't need much time to become famous.
After putting together a record of 12–0, McCorkle signed with the UFC in 2010. In his debut, he beat the K-1 and MMA legend, Mark Hunt at UFC 119 which remains the biggest moment of his career. But the hype around him was short lived as he went on to lose the next two fights before leaving the UFC in 2011.
In his career, he also fought for the Polish "KSW", "Bellator MMA", and "Legends of Fighting" promotions.
8. Paul "The Polar Bear" Varelans  —  6'8″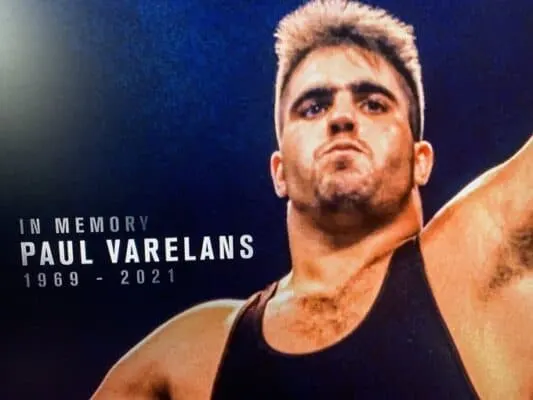 Varelans is one of the UFC pioneers who fought during the early days of the UFC. Standing 6'8″, Varelans came into MMA from football, and he had a little bit of boxing training. But during the wild beginnings of MMA, this was more than enough for the UFC to sign him in and let him fight at the UFC 6 tournament.
Varelans surprised everyone by knocking out Cal Worsham in his debut. But he would suffer a KO loss against the legend Tank Abbott in the semi-finals. He came back to UFC 7 tournament where he reached all the way to the finals. Yet, he lost once again, this time against one of the most skilled fighters of that era, Marco Ruas.
On January 16, 2021, the sad news came that Paul Varelans lost the battle against the Covid-19 after spending a month in an induced coma.
7. Gan McGee  —  6'10"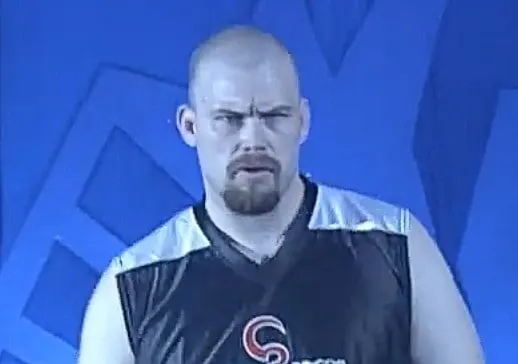 McGee is a retired MMA fighter who once was the tallest fighter on the UFC roster. On his road to the UFC, he left nothing but carnage in just about every fight he fought. He would push for a takedown from the opening second of the fight, and once in the top position, he would quickly close the show with a barrage of punches.
But, things didn't go as planned for McGee in his UFC debut against Josh Barnett as he got finished in the second round. He bounced back with three straight wins in the WEC promotion before coming back to beat the legend, Pedro Rizzo at UFC 39.
The next stoppage win over Alexandre Dantas secured him a shot at the title against Tim Sylvia. The two faced each other at UFC 44 in 2003, and Sylvia went on to finish McGee in the first round with a barrage of punches,
McGee left the UFC after this fight, and he went on to fight two times in PRIDE FC and lose both fights before retiring in 2009.
RECOMMENDED FOR YOU:
Top 15 Shortest MMA Fighters of All Time, Ranked
6. Travis Browne  —  6'7″
Browne is a former UFC heavyweight fighter who once was just a step away from fighting for the title. He came into the UFC in 2010 and didn't need much time to rise to the top. Just a few fights into his UFC career, Browne was already seen as a future star and potential champion.
Despite being physically big, he knew how to use this advantage in MMA. His kickboxing skills were very good, and he had an iron chin. In his UFC career, he scored four "knockout of the night" bonuses, which came against some of the true legends of MMA. He knocked out Alistair Overeem with the famous front kick, Josh Barnett and Gabriel Gonzaga.
Although he was on the rise, Browne's career took a steep dive in 2016, and he never recovered from it. He retired from MMA in 2017 while being on a four-fight losing streak.
5. Alexander Volkov  —  6'7″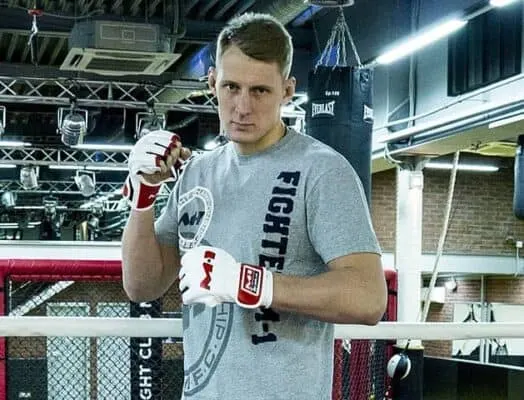 Standing 6'7″, Volkov is one of the tallest and physically biggest MMA fighters in history. He joined the UFC in 2016 as a former M-1 Global and Bellator MMA champion, so the hype around him was quite big, and for the right reason. He looks and fights like a monster.
But make no mistakes about him, Volkov is a very technical and methodical fighter. He does a really good job of using his long reach to pick his opponents apart from the distance. And once he smells blood, he needs just a single strike to land clean to close the show.
He proved that the hype was real by scoring four wins in a row. Bear in mind that the UFC put him right into the fire. His first four wins came against Stefan Struve, Roy Nelson, and Fabricio Werdum who was a former champ at the time. However, he would lose a couple of crucial fights that put his title aspirations on hold.
4. Hong Man Choi  —  7'2″
Better known as the "Korean Colossus", Choi is a mountain of a man. Standing 7'2″ tall, Choi used to weigh in at around 352 pounds and is one of the biggest fighters in history. He became a huge star while fighting in the Japanese K-1 kickboxing promotion where he was a 2005 World Grand Prix Champ.
On his road to winning K-1 prestigious title, he beat some K-1 legends like Mighty Mo and Semmy Schilt. But let's not forget that he was a part of a lot of freak shows where he fought against fighters who were half his size. For instance, he beat Kaoklai who was 5'11" and used to weigh 174 lbs.
Choi would later switch over to fight in MMA, but he never achieved the same success as in K-1. He fought for "DREAM" promotion where he faced and lost to famous fighters like Fedor Emelianenko and Mirko CroCop.
3. Tim Sylvia  —  6'8″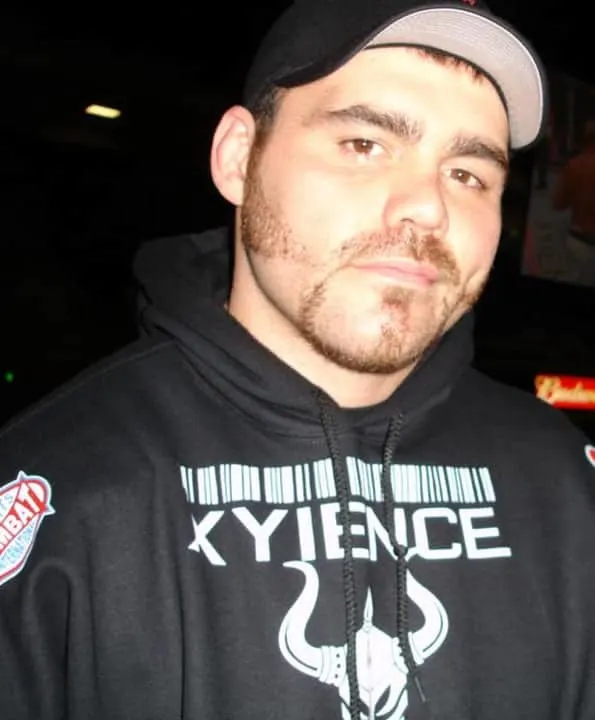 Tim Sylvia is a former two-time UFC heavyweight champ who is often seen as one of the best heavyweights of all time. But although he was a giant, Sylvia was also very skillful and mobile for a man his size, which made him a tough matchup for anyone.
He wasn't one of those heavy hitters who always push for a knockout swinging power shot. No, Sylvia was a skilled striker who did a good job of mixing kicks with the punches, changing angles, and picking his shots well. The accuracy of his boxing was what made him better than the other heavy-weight fighters. And also, it is one of the reasons why he has retired with 22 KO wins on his record.
Syliva left the UFC in 2008. He went on to fight for various smaller promotions before retiring from the sport in 2013. Sylvia is also one of the few MMA fighters who became a Police Officer on a part-time basis in Illinois.
2. Semmy Schilt  —  6'11"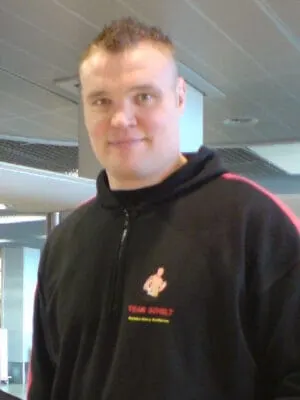 Schilt is one of the tallest kickboxers in history who also fought a lot in MMA. With four K-1 Grand Prix titles and Glory heavyweight title, he is often seen as the greatest kickboxer of all time. Although he was tall, heavy, and long, Schilt was really agile and very technical for a man his size. He never relied too much on using sheer power, but rather on technique, which by the way was pinpoint perfect. And we are not talking just about striking as Schilt had a decent BJJ game as well.
But before he became a champion in K-1, Schilt used to fight in MMA during the 90s. He was a huge star in the Japanese "Pancrase" promotion, where he was open weight champion. During those days, he often fought against fighters who were half his size such as Yuki Kondo or Ikuhisa Minowa.
Schilt also had two fights in the UFC. He won his debut against Pete Williams at UFC 31, before losing to Josh Barnett at UFC 32.
1. Stefan Struve  —  7'0″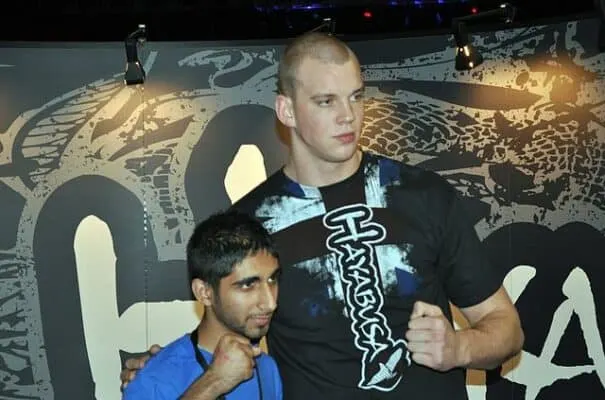 Struve is the former UFC contender who is the tallest fighter in the history of this promotion. He came into MMA from kickboxing where he fought as a pro before getting into MMA later. In his prime, Struve was a tough matchup for anyone due to his height and long reach. Many great fighters like the UFC champ Stipe Miocic or BigFoot Silva got knocked out by Struve.
But on the other side, Struve didn't have the speed in his strikes and was moving much slower than his opponents. Because he was so tall and skinny, he had a hard time dealing with wrestlers who, in most cases, were able to take him down without much effort. And on top of that, his standup defense was full of holes as he suffered many brutal KOs.
Still, no one could deny that Struve was a top UFC fighter at one point in time. He proved that you can succeed in MMA despite being 7'0″.