Physical attributes like height or long reach play a big role in combat sports like boxing where size does matter. But MMA is the most versatile one where physical attributes are not as important as in other sports. Being tall, strong, and having long reach doesn't mean that you can win by definition. Short fighters can have equal chances to succeed in MMA.
Yes, physical attributes give you an advantage in the striking aspect. But shorter fighters can make up for the lack of height with the set of other skills. They can use wrestling or BJJ techniques to take the opponent down and fight on the ground. This is just one way how shorter fighters win fights despite their limited physical attributes.
Over the years, there have been many short MMA fighters who enjoyed great success fighting in MMA. In the list below, you can find 15 fighters who have reached the top of the sport despite their limited physical attributes.
15. Alexander Volkanovski – 5'6" (168 cm)
Volkanovski is the UFC featherweight champ who may not be the shortest fighter in the world. But bear in mind that 5'6″ is an average height of flyweight and bantamweight fighters. What Volkanovski was able to achieve in the featherweight division where just about every fighter is taller than him is truly amazing. He might be short, but on the other side, has a huge advantage when it comes to physical strength.
Before joining MMA, Volkanovski was a talented rugby player and a "player of the league" in Australia in 2010. During those days, he walked at around 215 lbs (97 kg), which was huge for a man his height. He made his MMA debut in the middleweight division, before moving all the way down to featherweight. Although he dropped a lot of weight, he maintained most of the strength, power, and explosiveness from rugby.
In the UFC, he is always fighting against much bigger opponents. For instance, he became the first Australian UFC champ by beating Max Holloway who is 5'11" (180 cm).
14. Marlon Moraes – 5'6" (168 cm)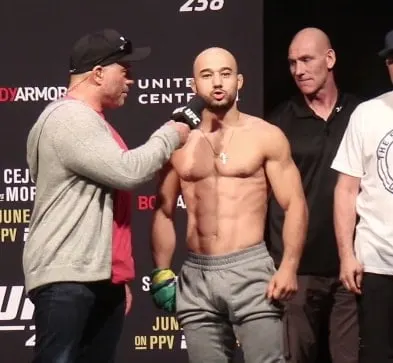 Moraes is the former WSOF bantamweight champ who also once fought for the UFC title. Despite being just 5'6″ tall (168 cm), the Brazilian was able to quickly rise to the highest levels of MMA. He is a very skilled striker who has left nothing but carnage in every single fight.
He started training Muay Thai and BJJ at a very young age which is the main reason why he has such well-rounded skills. Before shifting to MMA, he enjoyed a lot of success fighting in Muay Thai and was a national champ in Brazil.
Though he is a short fighter, Moraes carries a lot of muscles and is physically very strong. This mix of strength and perfect striking skills makes him a tough matchup for anyone in the UFC. For instance, his kicks and clinch work are, perhaps, the best in the business.
13. TJ Dillashaw – 5'6" (168 cm)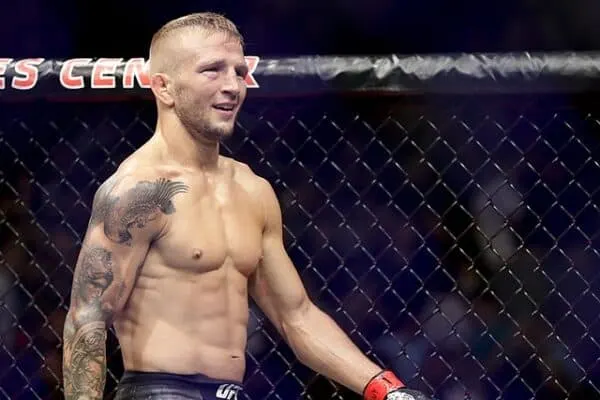 Dillashaw is the former UFC bantamweight champ and one of the shortest fighters of that weight class. But the lack of height and reach didn't stop Dillashaw from beating the best of the best fighters on the UFC roster. And let's not forget that most of the fighters he faced and beat in the UFC were physically bigger than him.
He is a great instance of how shorter fighters can win striking exchanges against taller opponents. To make up for the lack of long reach and height, he utilizes fast footwork, mobility, speed, and precision. He is always on the move, switching stances all the time and changing angles. It's really hard to predict what he is going to do next which makes it hard for his opponents to take the advantage of height and reach. One of the best examples of this was his fight against Cory Sandhagen.
12. Sean Sherk – 5'6" (168 cm)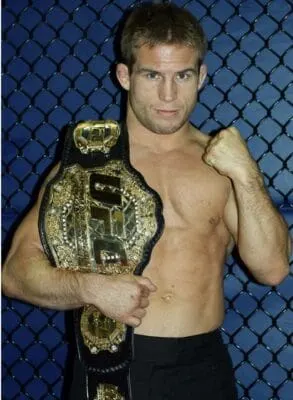 Sherk is the former UFC 155 lbs champ who fought his entire career under huge reach and height disadvantage, which never stopped him on his way to greatness. In fact, he is often seen as the greatest lightweight of his era.
What set Sherk above the rest fighters of that time were his great submission wrestling skills. He used the mix of speed, agility, and elite wrestling skills to a great extent to beat fighters who were much bigger than him. He was physically very strong for a man his size, and very explosive during his wrestling attacks.
Sherk won the vacant UFC lightweight title by beating a much taller Kenny Florian in 2006. In his career, he also fought against Nick Diaz who is 6'1″ (185 cm), and George St. Pierre 5'10" (178cm). Despite such a huge height disadvantage, he was able to win a decision over Diaz.
RECOMMENDED FOR YOU:
Top 15 Most Muscular MMA Fighters of All Time – Ranked
11. Tenshin Nasukawa – 5'4" (165 cm)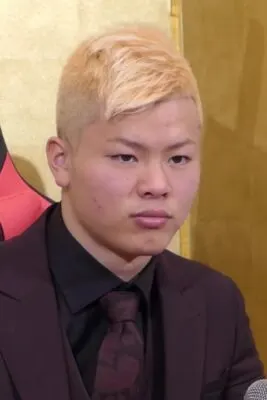 Nasukawa is a kickboxing and MMA star from Japan. The western world knows him the best for his boxing bout against Floyd Mayweather, which he lost. But don't make a mistake about him, Nasukawa is a very talented striker. Despite being short, he enjoys huge success fighting against bigger opponents.
Nasukawa is a southpaw fighter who likes to stay on the outside and catch his opponents coming in. He has versatile striking skills and is very exciting to watch. You can often see him throwing wild spinning and jumping techniques. But above all, he has great timing, picks his shots well, and is very accurate.
In his career, he won many world titles in kickboxing and is a two-time "All Japan Shin Karate Grand Prix" champ.
RECOMMENDED FOR YOU:
What Is Japanese Kickboxing? Easily Explained For Beginners
10. Frankie Edgar – 5'6" (168 cm)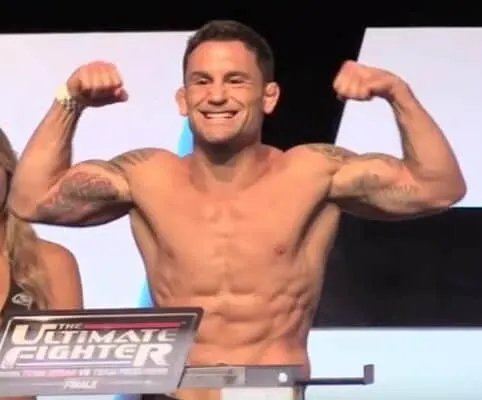 Frankie Edgar is a true legend of MMA and the former UFC lightweight champ who was undersized in just about every UFC fight. He fought the best of the best UFC fighters in three different weight classes, and no matter how big the opponent was, Edgar always had an answer.
Edgar always looks like a smaller fighter inside the octagon. But at the same time, he is a very skillful fighter who can quickly change between styles to find a way to win. If he has a hard time dealing with the striker on the feet, he would use his wrestling to advance the fight to the ground and win with strong top control. Or he can do it the other way around.
In his career, Edgar faced many fighters who were much bigger than he is. If you want to see how a shorter fighter can win a fight against a much taller opponent, just look at his fight against Yair Rodriguez. Edgar used his wrestling to great effect to neutralize Yair's long reach to beat him on the ground.
RECOMMENDED FOR YOU:
Top 13 Tallest MMA Fighters of All Time, Ranked
9. Ray Borg – 5'4" (165 cm)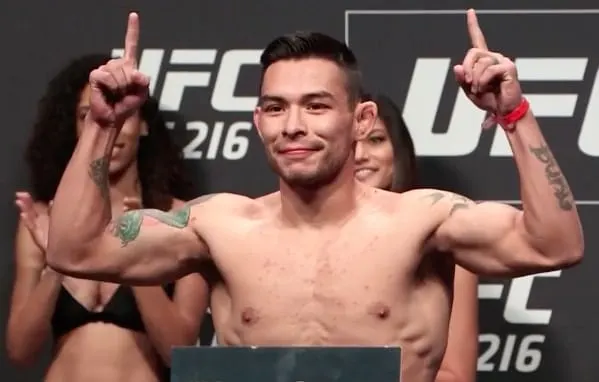 Most MMA fans know Borg as a former UFC contender who fought for the flyweight title. But what they often miss about him is that he is only 5'4″ tall. Still, Borg has had a great UFC career despite often fighting against bigger and taller opponents.
One of his greatest wins came against Louis Smolka who is 5'9″ (175 cm). Borg used a methodical wrestling approach to neutralize the height advantage and win the fight. In 2017, he fought for the UFC title against Demetrious Johnson, but he lost it to a spectacular flying armbar.
8. Jarred Brooks – 5'3 (160 cm)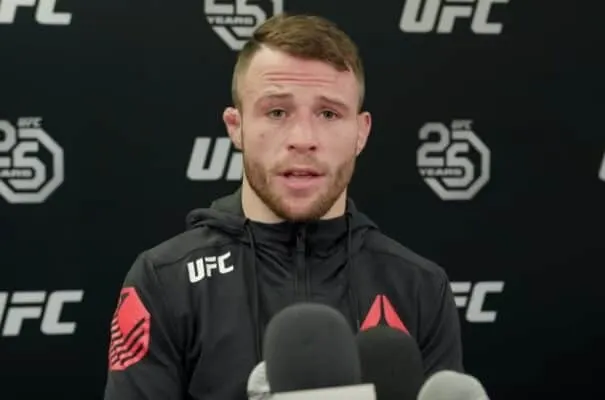 Brooks is among the shortest MMA fighters and a great instance of how you can make up for the lack of height with strong fighting skills and hard work. Most fans know him for his short stint with the UFC where he went 2–2. But Brooks has had a lot of success fighting for other big promotions like "Rizin" and "WSOF".
Brooks started wrestling from a young age which would pay dividends later upon shifting to MMA. On his road to the UFC, he won the "House of Fame" flyweight title. And one of his biggest wins came against "Junji Ito" who was a four-time Shooto title challenger.
He won his UFC debut against a much bigger and taller Eric Shelton but would lose the next two bouts out of which one loss was to Deiveson Figueiredo. Brooks bounced back from two losses with a win over, once again much taller Roberto Sanchez. Just as we thought he was about to rise, the UFC released him in 2018.
7. John Lineker – 5'3" (160 cm)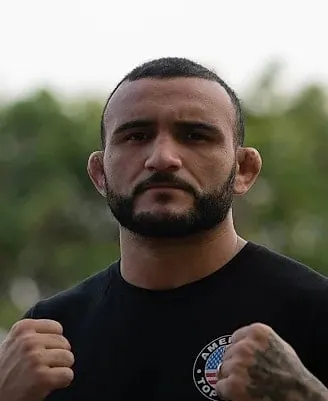 Although he might be small on paper, Lineker actually looks big and carries a lot of muscles. He might be short, but at the same time, he has a solid reach and is physically very strong. In his career, he fought in four different weight classes and enjoyed solid success in the UFC.
Lineker kicked off his UFC career in the flyweight division by losing his debut and bouncing back with four straight wins. But after missing weight four times, he moved up in weight to fight at bantamweight first, and then featherweight division. It's fair to say that he enjoyed the most success at bantamweight where he holds wins over Ian McCall and John Dodson.
In 2020, Lineker parted ways with the UFC and he joined "ONE FC".
RECOMMENDED FOR YOU:
How Much Does Height And Reach Matter In Combat Sports?
6. Joseph Benavidez – 5'4" (163 cm)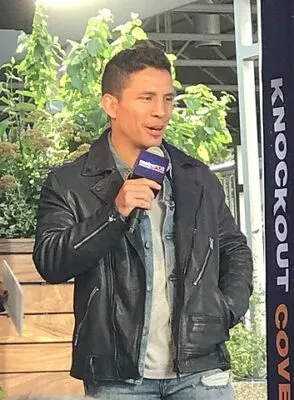 Benavidez is only 5'4″ (163 cm) tall which makes him one of the shortest UFC fighters in the history of flyweight division. Still, he was able to rise to the top of the game and beat many great fighters who were bigger than him. In fact, many people see him as the greatest flyweight fighter who never won the UFC title. In his career, he got the chance to fight for the UFC crown 4 times, but he failed every single time.
Although he has a strong base in wrestling, Benavidez is not afraid to keep the fight standing. What makes him better than the others is his ability to mix kicks, punches, and takedowns together. He likes to overwhelm his opponents with strong pressure and is always pushing a high pace. This strategy allowed him to beat elite-level fighters like Henry Cejudo.
5. John Dodson – 5'3" (160 cm)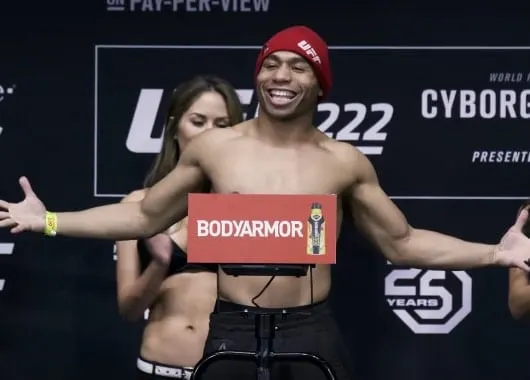 Dodson is one of the shortest UFC fighters in history. Although a couple of more fighters are 5'3″, it seems like Dodson is the smallest of them all. He doesn't have bulky muscles as he looks like an average athlete. He might not be among the strongest fighters on the flyweight roster, but he is for sure among the fastest.
Dodson spends his entire career training at Jackson's MMA. He found an ideal formula on how to use his speed and agility to compromise for the lack in size and reach on the feet. His entire MMA game revolves around moving fast and attacking in a blitz. And despite being among the smallest fighters, Dodson actually has a lot of power in his hands. He scored many knockouts and the best one was against the former UFC champ, TJ Dillashaw.
In his UFC career, he fought for the flyweight title two times, and is the winner of "The Ultimate Fighter 14" show.
4. Norifumi "Kid" Yamamoto – 5'3" (160 cm)
"Kid" Yamamoto is a legend of Japanese MMA who reached the highest levels of the sport despite being 5'3″ tall. In his career, he fought in both kickboxing and MMA, and he did it across three different weight classes. But despite being small, he carried knockout power in every single weight class he fought at.
Kid Yamamoto used to make up for the lack in height and reach with both skill and insane power in his hands. In the eyes of many fight fans, he is the Mike Tyson of the lighter-weight classes. In his prime, he could knock any fighter out cold with a single punch. This is also one of the reasons why he had such a strong fan base all around the world as smaller fighters, in most cases, do not score that many knockouts.
Sadly, on September 18, 2018, Yamamoto has died from stomach cancer at the age of 41.
3. Hector Sandoval – 5'2" (157 cm)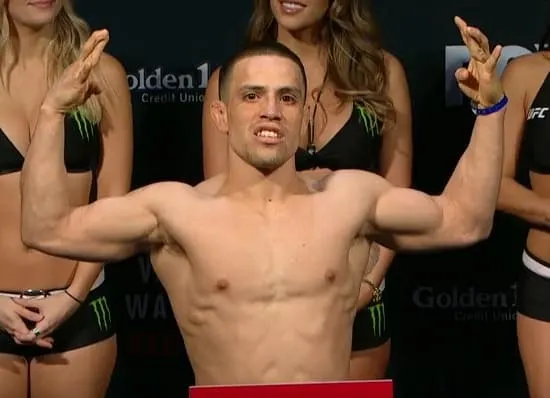 Standing at 5'2″ (157 cm), Sandoval might be the shortest fighter we have ever seen compete in the UFC. There have been many fighters listed at 5'3″, but we can't recall any fighter shorter than that. Still, a few inches in height didn't stop Sandoval from having a solid stint in the UFC, and overall, a decent MMA career.
Sandoval fought most of the time in the flyweight division. Despite fighting in the lightest division, he was still undersized in most of the matches. The biggest moment of his career came when he won the "Tachi Palace" flyweight title. Later on, he would join the UFC roster and beat many opponents who were much taller and bigger than he was. For instance, he scored a first-round finish against Matt Schnell who is 5'8″.
2. Henry Cejudo – 5'4" (163 cm)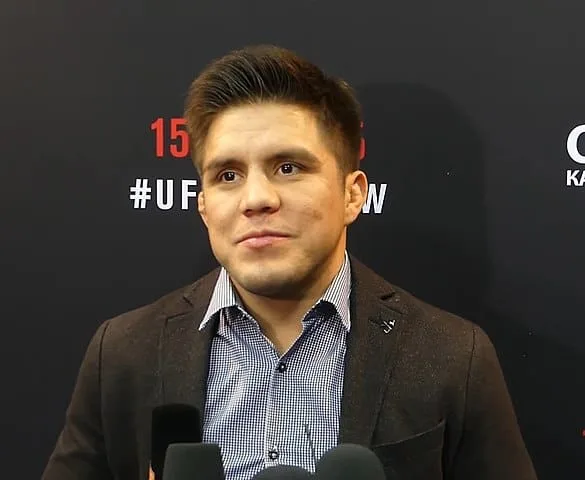 Cejudo is among the most successful combat sports athletes. He is the former Olympic gold medalist in wrestling who shifted to MMA to win the UFC title in two separate weight classes. And he won the first title by beating, by many, the greatest MMA fighter of all times, Demetrious Johnson. Like that wasn't enough, he moved up in weight to fight and win the bantamweight title in 2019.
Cejudo is a great instance of how short and small fighters can succeed in MMA by relying on their skills and talent. No matter how big the opponent was, no one could deal with the pace, takedowns, and top control of Cejudo. And over the years, he has developed solid striking as well which he used to knock out Dominick Cruz and TJ Dillashaw.
RECOMMENDED FOR YOU:
Does Wrestling at an Early Age Stunt Your Growth?
1. Demetrious Johnson – 5'3" (160 cm)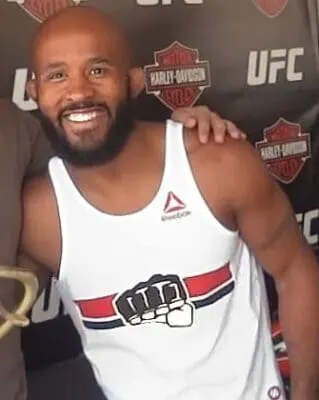 Would you believe if someone tells you that a fighter whom many people see as the best of all time is also one of the shortest fighters? Although this may sound odd, the former UFC champ Demetrious Johnson is only 5'3″ (160 cm) tall. Still, this didn't stop the popular "Mighty Mouse" to win the UFC flyweight title, hold it for six years, and clean the division with 11 title defenses. He was so dominant that the UFC wanted to shut down his weight class due to the lack of competition.
Despite being short, DJ is still close to ideal to the "ultimate fighter" as he is good in every single aspect of the game. From technical striking, great grappling to dangerous submissions, DJ in his prime was a tough puzzle to solve.
What people tend to forget about him is the fact that he started his MMA career fighting in the bantamweight division. He even fought for the title against Dominick Cruz, which he lost in 2011.