Bruce Lee is highly esteemed in the martial arts and MMA community and the martial arts film industry. His teachings and philosophy around self-defense and fighting techniques were both controversial and revolutionary at the same time. His fighting skill and martial arts prowess granted him much respect, and his techniques influence many fighters to this day.
Bruce Lee was a legendary martial artist, fighter, actor, and moviemaker who had a short but influential life. His fighting prowess and understanding of martial arts were unmatched in his time. He developed his own martial arts fighting philosophy, culminating in the Jeet Kune Do style.
Bruce Lee is considered to be an icon in the martial arts world and in the action movie genre. He brought change to a world of martial arts steeped in tradition and introduced much of the Western world to the Eastern fighting arts. His movies were instrumental in kickstarting the popularity of martial arts action movies.
Who Was Bruce Lee?
Bruce Lee was a martial artist, an actor, and a movie director. He also instructed students in martial arts and founded his own style based on his philosophies.
Bruce Lee was born Lee Jun-fan on 27th November 1940 in the Chinatown district of San Francisco, USA. His parents were from Hong Kong, and they moved back to Hong Kong, where Bruce was raised in Kowloon. Bruce Lee Learned martial arts in Hong Kong and developed a passion for film from his father.
His father was a star in Cantonese opera and introduced Bruce Lee to the film industry. Bruce was cast several times as a child actor in a few movies.
His early martial arts training included Wing Chun, boxing, Tai Chi, and the street fighting scene in Hong Kong. Bruce relocated back to the USA when he was 18-years old to finish his education, which is when he began to instruct others in martial arts.
Bruce drew a lot of attention at various Karate competitions he participated in during his early days after returning to the USA.
His martial arts skill and his love of the film industry led to him being cast in a number of significant martial arts movies and eventually directing and acting in his own movies in this genre.
Bruce Lee's martial arts prowess and the success of his martial arts films made him a popular and recognizable figure in both the martial arts world and the movie industry.
Bruce Lee developed his own martial arts style, called Jeet Kune Do, which means the "way of the intercepting fist."
How Did Bruce Lee Die?
Bruce Lee had a very short life and died at a young age, but his life nonetheless impacted the film and martial arts world.
Bruce Lee died on 20th June 1973 at the age of 32-years, and his death came as a shock to the film industry and the martial arts community. The official cause of death was cerebral edema, an excess fluid accumulation in the brain attributed to the combination of compounds in a painkiller, Equagesic.
Bruce Lee was with his producer, Raymond Chow, and colleague Betty Ting Pei to go over the movie script for Game Of Death. After discussing the script, Mr. Chow left for a meeting and was scheduled to meet with Bruce for dinner.
After Mr. Chow left, Bruce complained of a headache, and Betty Ting Pei offered him a painkiller, Equagesic, which he took and went to lie down. When Bruce did not show up for dinner, Mr. Chow returned to the apartment where he found Bruce and was unable to wake him.
A doctor responded to the scene, who tried to revive Bruce while an ambulance was called. The ambulance took Bruce Lee to the Queen Elizabeth Hospital, where he was declared dead on arrival.
His untimely death sparked much controversy and conspiracy theories regarding his death, some of which are still bandied about today. His long-time friend, Chuck Norris, a fellow martial artist, attributed the death to the combination of a muscle relaxant Bruce was taking for a damaged disc in his back and the painkiller he took for the headache.
Who Was The Last Person To See Bruce Lee Alive?
The death of Bruce Lee was surrounded by mystery, intrigue, conspiracy, and rumor. Many of the stories around his death are colored by conjecture and urban legend regarding the man. Following the official reposts, there was only one person who was with him at the end.
Betty Ting Pei, according to official reports, was the last person to see Bruce Lee alive. She was his colleague in the movie Game Of Death. Bruce was with Betty and producer Raymond Chow, going over the script at Betty's apartment. Chow left, making Betty the last person to see Bruce Lee alive.
Chow left Betty's apartment for a meeting, which was when Bruce Lee took the fateful painkiller for a headache and went to lie down. When Bruce Lee failed to turn up for a dinner appointment, Raymond Chow went back to the apartment to look for him.
He found him still lying down and was unable to rouse him. A doctor was called, who tried to revive Bruce until the ambulance arrived to take him to the hospital. Bruce Lee was declared to be dead on arrival at the hospital.
What Happened To Bruce Lee's Family?
Bruce Lee's parents remained in Hong Kong when Bruce returned to the USA to complete his education and remained in Kowloon, Hong Kong, where he grew up.
Bruce Lee's father, Lee Hoi-Chuen, was a respected Cantonese opera star, and he died at the age of 64 in 1964 of a heart attack. His mother, Grace Ho, died in 1996. Bruce Lee was the fourth of a total of five children, Phoebe Lee, Agnes Lee, Peter Lee, and Robert Lee being his siblings.
Lee Hoi-Chuen died just six days after the birth of his grandson, Brandon Lee, the son of Bruce Lee, and his wife, Linda Lee Cadwell.
Bruce Lee's mother was a member of the respected, wealthy, and influential Ho-tung clan family. They were an affluent business family, well known for their philanthropy in Hong Kong. She did not enter the spotlight of her husband or her son's fame, and she died in 1996.
Pheobe Lee, Bruce Lee's eldest sister, was born in 1938 and is still living at the time of writing. Agnes Lee is likewise still living and works with her sister Pheobe to preserve the legacy of Bruce Lee.
Peter Lee resided in Australia and was an Assistant Director of the Hong Kong Observatory. He passed away in 2008. Robert Lee, the youngest son of the Lee family, is a musician who lives and works in the USA. He was the producer of the Hong Kong movie, "Bruce Lee, My Brother", in 2010.
Who Was Bruce Lee's Wife?
Bruce Lee was 24-years old when he married his wife in the USA. She was born in Everett, Washington, and was of British, Swedish, and Irish descent.
Bruce Lee's wife was Linda Emery, who he met while giving a martial arts demonstration at her school. She was studying at the same university to become a teacher. She became a martial arts student of Bruce Lee, and they married on 17th August 1964. She is currently known as Linda Lee Cadwell.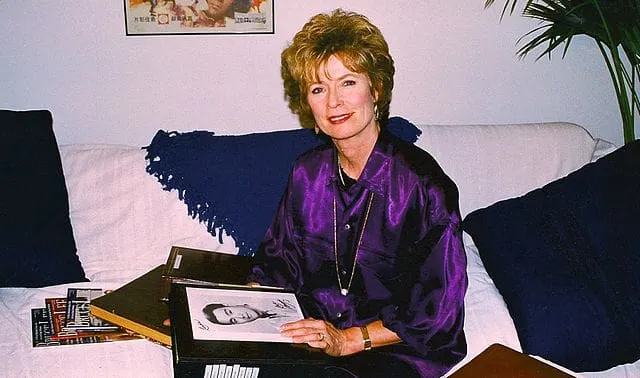 Linda Lee studied to become a teacher at the same university that Bruce Lee attended and became a martial arts student under his instruction at the martial arts school that he had started. They married shortly after.
After the death of Bruce Lee, Linda continued to promote his philosophy and martial art Jeet Kune Do. In conjunction with her daughter, Shannon Lee, and Ian Keasler, her son-in-law, they established and ran the Bruce Lee Foundation. The Foundation is dedicated to teaching and promoting the philosophy, writings, and martial art of Bruce Lee.
Linda Lee Cadwell retired in 2001 and let the Foundation and the Lee family estate run to her daughter and son-in-law.
Who Are Bruce Lee's Children?
Bruce Lee and Linda Emery were married in August 1964, and in the February of 1965, their first child came along.
Bruce Lee had two children with Linda Lee Cadwell. Firstborn was his son Brandon Lee in 1965, and four years later, in 1969, Shannon Lee was born. Brandon Lee was only eight years old and Shannon was four years old when their father, Bruce Lee, died. Brandon Lee passed away in 1993.
Brandon Lee, their eldest child, was born in Oakland, California, in the USA. From a young age, he studied martial arts with his father. He regularly went to the movie sets where Bruce Lee was working, which sparked his interest in filmmaking and acting.
Brandon Lee was fascinated by his father's life, and his larger-than-life image sometimes intimidated Brandon. He followed in his father's footsteps and learned his father's martial art Jeet Kune Do. Like his father, Brandon became an actor and served as a fight choreographer for the movie industry.
Shannon Lee, Brandon Lee's younger sister, was born in the April of 1969 in Santa Monica, California. She followed into the film industry and became an actress. She also studied martial arts, starting with her father's Jeet Kune Do in her early years under one of her father's students, Richard Bustillo. However, she only began studying martial arts seriously in the late 1990s.
She later studied Jeet Kune Do further under Ted Wong. She also studied Taekwondo, Wushu, and kickboxing.
How Did Brandon Lee Die?
Brandon Lee was an up-and-coming actor who followed in his father's path into movie making, particularly films which made use of his martial arts skills. Brandon Lee died tragically on 31st March 1993.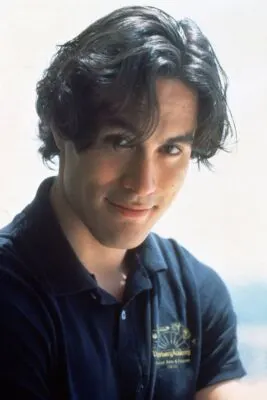 Brandon Lee died tragically during the making of the movie The Crow. He was shot on the set with a gun that was supposed to be loaded with blanks. He was taken to hospital, where a .44 bullet was found to have passed through his abdomen and lodged in his spine. He died during surgery from his injuries.
After acting in a number of movies that did not live up to expectations, being cast for the movie, "The Crow" would have launched Brandon Lee's acting career. Filming of the movie had been underway for some time when the accidental shooting happened.
A prop gun was used in the scene, and blanks were supposed to have been used in the gun. The investigation uncovered that part of a bullet had become lodged in the barrel of the gun and was expelled from the barrel when the blank was fired.
The gun was fired in Brandon Lee's direction from a distance of about 15 to 20-feet. The blank in the gun forced the piece of bullet from the barrel and struck Brandon Lee in the abdomen. He was rushed through to the hospital but passed away while in surgery.
The authorities ruled that his death was the result of negligence, with no foul play suspected in his death. Much controversy and rumor followed his death, with some conspiracy theories running rampant as to the cause of his death.
Was Bruce Lee A Black Belt?
Bruce Lee was a respected martial arts fighter who gained respect from many other martial arts fighters and in combat sports in general.
Bruce Lee did not obtain a black belt in any of the martial arts disciplines that he studied. He held belt rankings lightly, commenting that a belt did not mean much when facing a real-life fight on the street. Wing Chun was the main martial art that Bruce Lee studied in Hong Kong.
Bruce Lee studied many martial arts styles but did not rise through the ranking system to qualify with a black belt in any of the disciplines. He was more interested in learning the best aspects of the various styles that he could adapt to his own fighting style.
Bruce Lee felt that many styles were limited by their rules and regulations, formalities, and traditions, which limited the adaptation abilities improvisation abilities of a fighter.
Did Bruce Lee Get Paralyzed?
There is much legend around the life of Bruce Lee, and it is sometimes difficult to separate fact from fiction. There are reports of Bruce Lee being paralyzed, but this is not quite accurate.
Bruce Lee was not paralyzed, but he did injure his back in an exercise session. The injury was severe, and doctors told him he would never be able to do martial arts again and would have difficulty walking. The injury required that he take a year off, but he recovered through determination and training.
When Bruce Lee Received the diagnosis from the doctors, he was devastated but determined that he would recover. He researched his injury and about the body and worked out his own path to recovery.
His injury kept him bed-ridden for many months, but with determination and training, he recovered from the injury in the space of a year.
Even though he was able to return to practicing martial arts, his back injury caused him pain and difficulty throughout the rest of his life. It is suspected that the medicine he was taking for his back contributed to his death.
How Many Days Did Bruce Lee Train?
Bruce Lee was considered by many of his peers to be the ultimate athlete. His dedication to fitness, taking care of his body, and improving his skill level in his fighting style was unprecedented in his day.
Bruce Lee trained 7-days a week. He had a fanatical approach to his training and performed some form of exercise, conditioning, or fight training every day of the week. He trained multiple times a day, focusing on different aspects in each session. This extreme training regimen made him extremely fit.
For Bruce Lee, his focus was on his training, and everything else was secondary. He fitted other commitments such as filming around his training schedule.
His friend, Chuck Norris, is quoted as saying that Bruce Lee was the hardest working man he had ever known!
RECOMMENDED FOR YOU:
Did Bruce Lee Ever Fight Chuck Norris?
What Was Bruce Lee's Workout?
Bruce Lee started his day early; he was up at 6:00am every day to begin his routine. While he did not train every day at this time, it was the time that he rose every day. He trained for a minimum of 2.5-hours every day.
Bruce Lee's workout consisted of stomach, waist, flexibility, and endurance training every day. Weight and kick training on Tuesdays, Thursdays, and Saturdays. Punch training was Monday, Wednesday, and Friday. This was besides specific fight training in various martial arts disciplines.
Bruce Lee changed up his training program on a regular basis to focus on parts of his body that were lacking in conditioning. His investigation into multiple martial arts styles often highlighted inadequacies in his training, which he then adapted to focus on weaker areas.
Who Actually Taught Bruce Lee?
Even though Bruce Lee studied martial arts throughout his life, he received most of his foundational martial arts training during his youth in Hong Kong.
Ip Man, also know as Yip Man, was Bruce Lee's foundational martial arts trainer. He was trained in the Chinese martial art of Wing Chun Kung Fu and studied this fighting style for several years. Bruce Lee also trained in boxing at school and became the Hong Kong schools boxing champion in 1958.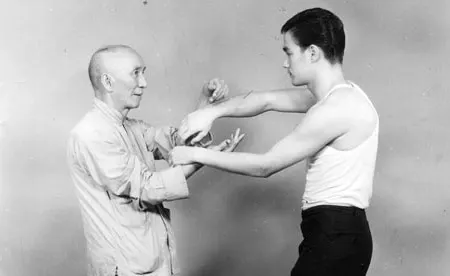 Ip Man initially refused to train Bruce Lee due to his mixed heritage, which went against the Chinese tradition of not teaching martial arts to foreigners. Bruce Lee's friend and fellow martial arts student, William Cheung, persuaded Ip Man to take Bruce on as a student.
Bruce Lee trained with various martial arts masters over the years in various disciplines. He trained Taekwondo with Grandmaster Jhoon Rhee.
Why Did Bruce Lee Create Jeet Kune Do?
Bruce Lee studied different forms of martial arts and was interested in everything that each style had to offer. However, he felt that there were certain elements that were missing from styles practiced in isolation the did not produce well-rounded fighters.
Bruce Lee felt that the restrictions placed on fighters in traditional martial arts led to strengths in the style but also weaknesses. He took the strong points from various styles and added his own influences to them to create Jeet Kune Do, translated as the Way Of The Intercepting Fist.
Bruce Lee not only used the best techniques from different martial arts styles but also introduced his experience and influence from streetfighting to modify traditional techniques and create his own new ones to form his personal Jeet Kune Do form.
His philosophy is that this would be an ever-changing style that you could adapt and make your own without the restriction of conforming to a certain form based on tradition.
Is Jeet Kune Do EFFECTIVE?
Jeet Kune Do(JKD) was developed by Bruce Lee because he saw the limitations in the application of traditional martial art styles in real-world situations.
Jeet Kune Do is an effective fighting style because the philosophy around the style is to take the best from other styles and make them your own. It includes adapting moves with streetfighting techniques that are intended to make the style effective in real-world situations.
Jeet Kune Do is an effective style that MMA fighters can learn as their foundational style because of its versatility and the encouragement to adapt in a fight to counter your opponent's style.
There is so much more to learn about Jeet Kune Do. This article, "Is Jeet Kune Do Effective? Here's a Closer Look", will show you why Jeet Kune Do was way ahead of its time when Bruce Lee created it.
Where Is Bruce Lee Buried?
Bruce Lee was a larger-than-life figure when he was alive, and his legend continues as strong as ever to this day. His life still influences fighters and martial arts styles and provides encouragement to many to pursue their dreams.
Bruce Lee was buried on 31st July 1973 in the Lake View Cemetery in Seattle, Washington State, USA. His son, Brandon Lee, who also died tragically at the young age of 28-years, is buried next to Bruce Lee. Their gravesites remain a tourist attraction, visited by thousands of people each year.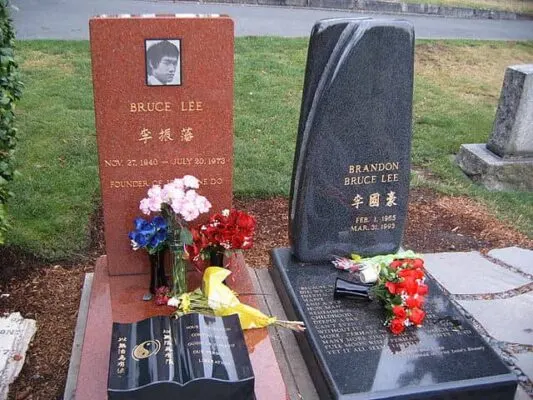 Decades after Bruce Lee's death, people still pile flowers on his gravesite on his birthday as a token of remembrance to show he is not forgotten and still influences the lives of others today.
What Is Bruce Lee's Most Famous Movie?
Bruce Lee made many movies in his lifetime, particularly as a child. By the time he was 18-years old, he had already appeared in more than 20 movies.
Bruce Lee's most famous movie is Enter The Dragon, which was made in 1973 and directed by Robert Clouse. It is considered to be the most influential and successful martial arts film ever made and is still regarded as such. It was the last complete movie that Bruce Lee made before his death.
Enter The Dragon was an iconic martial arts movie that popularized this genre in the Western world. It also resulted in a huge boost of global interest in martial arts.
How Many Movies Did Bruce Lee Make Before His Death?
Bruce Lee was introduced to the entertainment industry at an early age through the influence of his father, who was a star in Cantonese opera. Some of his appearances were a few guest appearances as a baby in early films, but his roles grew more influential as he grew older.
Bruce Lee made 28 movies throughout his lifetime. The majority of the films were as a child actor in Asian movies. As an adult actor, he only made 5 completed movies, including the only Hollywood movie, Enter The Dragon. Many of the movies he wrote, produced, and directed were made in Hong Kong.
Bruce Lee's moviemaking career was on the rise, and his films were getting better with each movie he was involved in. Even though his latest movies are considered to be iconic, his career was cut short by his untimely death, leaving us to wonder about what he might have accomplished.
Why Is Bruce Lee Considered The Father Of MMA?
Bruce Lee was a fanatical martial artist who sought to improve his fighting skills as well as condition his body to be the ultimate fighting machine. He felt that traditional styles were too restrictive, which made them lose relevance in real-life situations.
Bruce Lee is touted by many to be the father of MMA because of his philosophy regarding fighting styles and techniques. He became disillusioned with traditional fighting styles and selected the best techniques from multiple styles, and created his own style, which could be considered a mixed martial art.
Bruce Lee's attitude towards fighting was to take the best techniques from different styles and adapt them into his own style to increase the repertoire he had when facing an opponent. The knowledge of multiple styles gave the advantage and the adaptability to defeat an opponent who had only mastered one style of fighting.
If you want to learn more about what makes Bruce Lee the father of MMA, see my article on Bruce Lee – Why He Is Considered The Father Of MMA.
Conclusion
Bruce Lee has legendary status in the movie industry, the martial arts community, and the fitness world. His dedication and relentless pursuit of perfection in both his career as a moviemaker and martial artist have garnered his iconic status.
His life was an example and a motivation to many while he was alive, and he continues to influence martial arts and the action movie culture decades after passing away at the young age of 32.