Editor's note: The views and opinions expressed below are those of the author and do not necessarily reflect the views of mmachannel.com, its affiliates and sponsors.
Fighters just love to fight and the emotional rollercoaster ride of competition is a very addictive feeling. What's more, some fighters are so addicted to competing that they do not know when it's time to stop. Even when their time has clearly expired and they can't take damage like they used to, some fighters still maintain that competitive drive and fire inside them.
For many fans, seeing an MMA legend getting knocked out by the younger fighter is a terrible feeling. It's always hard to hear these fighters saying "I have a couple of fights left in me" while in the reality they don't have any. We just can't escape but asking ourselves, how and why? We are not sure if its addiction or the lack of self-awareness, but there are plenty of fighters out there who simply refused to give up on their dreams.
What's more, some of them have taken serious damage before realizing they can't beat the time and age. The majority number of seasoned fighters are already suffering from various physical ailments including brain damage from fighting. Continuing with fighting can further jeopardize their physical health for these fighters. For this reason, most fighters normally retire before they reach 40 years to avoid further damaging their bodies. However, some fighters do not stop fighting in spite of their physical issues.
We have decided to analyze who were the top 10 fighters who should have retired sooner. If they have only known when to pull the handbrake, we wouldn't have that bittersweet feeling while thinking about their careers.
10. Royce Gracie
Royce Gracie represents a synonym for MMA pioneers and the early days of the UFC. To this day, Royce and BJJ remain the biggest influencers of the modern MMA competition. In the beginning days of the UFC, Royce defeated many UFC giants that were much bigger and stronger than him. He proved that having a muscular physique wasn't the deciding factor inside the cage.
After winning three UFC tournaments, Royce left the Company in 1995 to pursue different challenges. But, he came back five years later to compete in the Japanese Pride events. Shockingly, he lost the fight against Kazushi Sakuraba in 2000 and went on having two draws in the next three fights. At this point, everybody thought he should retire as all legends do.
But, Royce Gracie decided to get back to the UFC and face primetime Matt Hughes at UFC 60. Despite the height and reach advantage over Hughes, Royce was clearly out of his prime. He just couldn't keep up with the level of skill set and youth of the new generation. Matt Hughes quickly closed the show inside the first round with the TKO. From that point, Royce went on to defeat the veterans Kazushi Sakuraba and Ken Shamrock and he retired on the two fight winning streak.
9. Rashad Evans
Looking at his official record, one can quickly make a wrong perception of the career of Rashad Evans. He was an extremely talented fighter and the former UFC Light Heavyweight champion.
Let me put it this way, before he lost the title to Jon Jones at UFC 145, Rashad had a UFC record of 12-1-1. The key to his success lays in the fact that he was simply good everywhere. Though he never possessed the knockout power, his fights were always exciting. Once he starts mixing his elite wrestling with the fluid boxing combos, you knew the opponent is about to have a rough night.
But, he is also the walking definition of a fighter not willing to accept he doesn't have it anymore. After losing the title, the age began catching up on him and he went 2-6 inside the Octagon. It was really hard to watch Rashad chasing that last victory. I mean, the whole world wanted to see him retire and not embarrassing himself against the competition he would demolish in his prime.
8. Josh Koscheck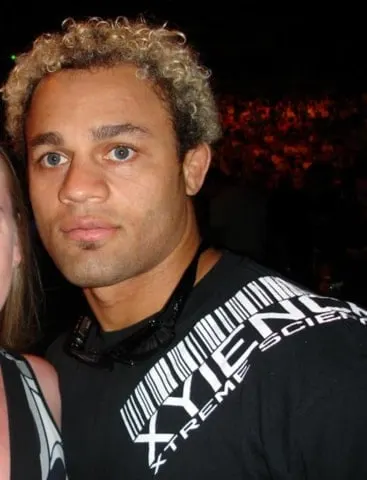 In his prime, Josh Koscheck was a talented NCAA Division 1 wrestler and a well-rounded MMA fighter. What's interesting, Koscheck joined the UFC very early in his career. Just two fights into his MMA career, he entered The Ultimate Fighter reality show house.
Looking back at his career, we can't escape the feeling that Josh Koscheck was an underrated fighter. Before going on a terrible losing streak, he had a record of 15-5 inside the UFC. What's more, he even went on to face George St. Pierre for a welterweight belt at UFC 124. After losing a decision, Koscheck bounced back with the stunning knockout victory over Matt Hughes at UFC 135. To this day, the win over Hughes represents the most memorable moment of his career.
But his career took a dive shortly after and he never recovered from it. Koscheck went on to lose the next five fights, some of them via devastating knockout. As a result, UFC released him in 2015. But Koscheck believed he still got it and he joined the Bellator promotion. Once again, Koscheck proved his glory days were behind him by losing to the unknown Mauricio Alonso before retiring in 2018.
7. Wanderlei Silva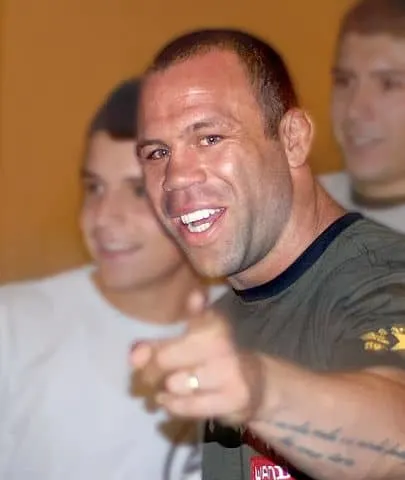 During his prime, Wanderlei Silva was the scariest fighter despite being an undersized fighter. As his nickname "Axe Murderer" suggests, he brutalized every one of his rivals during the glory days of Pride. From staredowns to the fighting itself, Silva never hid his violent intentions. But, it seems like the aggression and love for fighting have clouded his mind a bit. Silva continued to compete long after his prime and he experienced some hard losses late in his career.
The thing is, Wanderlei was at his best while fighting in Japanese Pride promotion. His fights were a pure display of violence and war. But once he stepped inside the UFC Octagon in 2007, his days as a vicious fighter were already gone. Everybody thought he retired after his victory over Brian Stann in 2013. But for some reason, he decided to come back in 2017 and sign with Bellator promotion.
Inside the Bellator cage, Silva faced old rivals in Chael Sonnen and Quinton Jackson. In both fights, Wanderlei Siva looked like an entirely different fighter. He was slow, out of shape and destroyed by Rampage Jackson at Bellator 206. It was hard to watch the legend having a hard time accepting it is over.
6. Kazushi Sakuraba
Sakuraba is the Japanese MMA legend and a true pioneer of the modern-day MMA. He owns many MMA records, and he became the UFC Hall of Famer in 2017. Despite being a massive legend of the sport, he meets all the requirements to hold a spot on our list.
Sakuraba came into MMA as a very accomplished wrestler. He surprised everyone with the ability to score submissions over the elite fighters in Pride. Also, the victories over the members of the Gracie family have brined him the legendary status. In a single year (1999-2000), he defeated Royler, Royce, Renzo and Ryan Gracie. In that time, beating Gracie's probably meant even more than winning a title. So, that's why the MMA fans began calling him "The Gracie Killer"
However, we also remember him for refusing to hang up the gloves and retire. As a result, the legendary Sakuraba ended his career with a record of 2-7 in his last 9 fights. What's more, he was on a five-fight losing streak. We can all agree this is not the way a fighter like Sakuraba should end.
5. Antonio Nogueira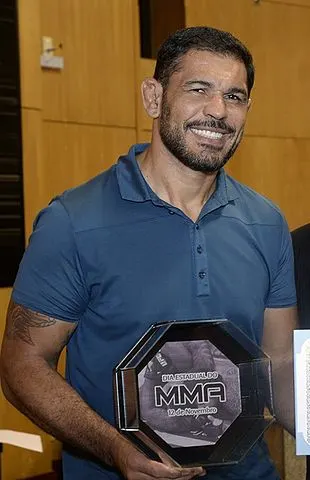 Without a doubt, Antonio Nogueira is one of the greatest heavyweight fighters of all time. He is the former Pride FC Heavyweight champion and the UFC Hall of Famer. Also known as a twin brother of "Big Nog", Nogueira was one of the best grapplers in the world. With 21 submission victories on his record, it's hard to argue against that.
The reality is, Nogueira took part in many wars and he suffered many injuries throughout his MMA career. We can all recall the iconic moment when gigantic Bob Sapp picked him up and drove his head into the mat. Surprisingly, Nogueira survived and went on to submit Sapp with the armbar. That fight perfectly illustrates how durable and talented Nogueira was. After his great run in Japan's Pride FC, he signed with the UFC.
Like Wanderlei Silva, Nogueira wasn't the same fighter. Although he enjoyed early success, the devastating KO loss to Frank Mir was a first sign Nogueira began to fade. To make matters worse, many considered Mir to be below Nogueira's level. Thus, it was even more shocking to see Mir submitting Nogueira and breaking his humerus in the rematch.
Antonio Nogueira retired with the UFC record of 5-6 and sitting on the three straight losses. Despite the tough days inside the UFC Octagon, he will always be the legend of MMA.
4. Mark Coleman
Mark Coleman is a pioneer of MMA and a man who showed the world the importance of strong wrestling skills inside the cage. He was the multiple Pan American wrestling champion and his wrestling abilities have transitioned well into MMA.
As an MMA fighter, Coleman captured the UFC Heavyweight title, won two UFC tournaments (UFC 10 and 11) and Pride 2000 Grand Prix. Also, he is one of the two fighters who managed to win tournaments in both Pride and UFC.
Inside the cage, Coleman pioneered the ground and pound technique. During the 90s, wrestlers have always had a hard time fighting BJJ guys. Thus, the introduction of ground and pound made a ton of difference during the ground fighting.
In his prime, Coleman was a wrecking machine. But, fighting is a young man sport and the age eventually caught up with Coleman as well. Many people think he should have retired after winning the Pride Tournament in 2000.
But, Coleman went on to compete in 10 more fights against the younger killers in Mirko Cro Cop, Fedor Emelianenko and Mauricio Rua. We all remember Coleman as a true legend. But, we can't escape recalling those unnecessary and brutal knockout losses in the late stages of his career.
3. BJ Penn
Better known as "The Prodigy", BJ Penn was a very passionate and a gifted MMA fighter. Even before competing in UFC, Penn was a high-level Brazilian jiu-jitsu practitioner. In 2000, he won the World jiu-jitsu championship which ultimately led him to compete in MMA.
Penn has one of the most accomplished MMA careers. He is the former UFC welterweight and lightweight champion. Also, with three successful title defenses, he is one of the greatest UFC lightweight champions in history.
Early in his career, Penn moved up to welterweight division to challenge the great Matt Hughes for the Welterweight strap. Despite being a massive underdog, Penn found a way to submit Hughes inside the first round and became the champion. From that point, Penn unleashed his killer instincts every time he stepped inside the cage. He was always very aggressive and his fights were never boring. He even faced and lost a decision to the 30lbs heavier Lyoto Machida in the open weight bout. That's how crazy primetime Penn was.
But, after losing to Nick Diaz at UFC 137, everything began to fall apart. Penn fought six more times in nine years, losing all his fights. Some of them, like the one against Yair Rodriguez were painful to watch. After losing seven in a row and having all sorts of personal issues outside the cage, the UFC released him in 2019.
2. Chuck Lidell
Chuck Lidell was an amazing fighter who deserves a lot of credit for putting the sport on the map. In his prime, Lidell wasn't scared to fight anyone, anytime and anywhere. So, that's why we all loved him or at least respected his passion for fighting.
Chuck had the unique ability to absorb two strikes to land one. Over the years, this approach brined him a ton of success. But no chin can sustain that amount of punishment and neither does Chuck. After defending the Light Heavyweight title for the fourth time against Tito Ortiz, he went on a terrible losing streak.
In his next seven fights, Liddell experienced five TKO/KO losses. It was horrible to watch a legend continuously stepping inside the cage and failing to absorb even the slightest damage.
Liddell retired in 2010 after the Rich Franklin loss. But, by everyone's shock, he came back eight years later to face the long rival, Tito Ortiz. The fight itself was a pure freakshow and totally unbearable to watch as Tito knocked him out cold. Also, bear in mind Chuck was 49 years old at the time.
1. Ken Shamrock
Even before the UFC came to the scene in 1993, Ken Shamrock was competing in Japan as a member of the Pancreas promotion. When he joined the UFC, Shamrock became one of their first leading stars. He was a true pioneer who was instrumental in building the UFC brand from scratch.
Shamrock went on to have a very successful MMA career even after he had left the UFC. From the late 90s to the beginnings of the 2000s, Shamrock was shifting between Pride and UFC. He was able to stay competitive all the way to 2004 when his struggles inside the cage began to emerge. Many thought he should have retired after the losses against Sakuraba and Rich Franklin. Unfortunately, Shamrock had different plans.
He went on competing 11 more times, losing nine and winning just two fights. To make matter worse, all his losses were via knockout and he tested positive for steroids on many occasions.
Final Thoughts
Despite the losing streaks at the end, all the fighters presented above are all true legends of MMA. The truth is, they were all past their prime and in no way these losses can somehow diminish their accomplishments. It's not easy to turn off the competitive spirit and move away from the sport to do something else. No matter what people around them think, many fighters will always listen to their fighting heart. In some way, relying on their fighting instincts brought them both great successes and the toughest losses in their careers.