Some MMA fighters look pretty soft, almost as if they could not hurt a fly. However, you'd be surprised to find that while they may look soft in public…these people could probably destroy most people in a fight. Sure, you have some like Francis Nagannu, Yoel Romero, or even Brock Lesnar who look mean and as if they could pop your neck off. This is not the case with others.
This is likely simply due to what people assume as tough based on sex or gender, which can differ wildly depending on who you ask. MMA is filled with men and women like this.
There's an old saying or motto that goes: "Never judge a book by its cover."
We're not sure if that exactly fair when it comes to books, as the covers will help a lot…in human beings, this is very true. In fact, we're going to prove it to you by listing a bunch of MMA Fighters who don't look intimidating but are dangerous fighters.
10. Henry "Tripple C" Cejudo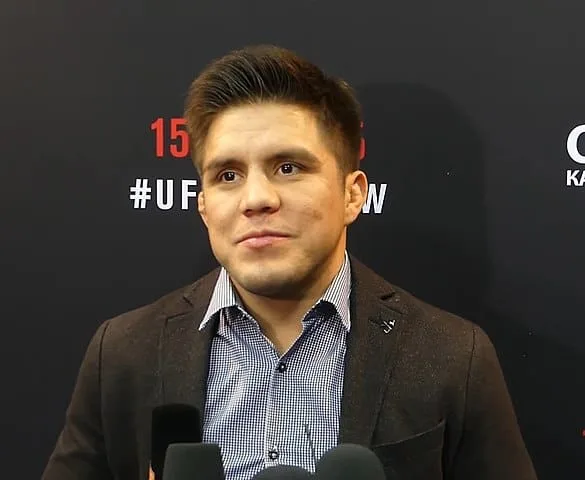 The Hispanic sensation has become a multi-division champion in the UFC, even being one of the elite few to ever hold two titles in two different divisions at the same time. If you look at the guy, he is not really intimidating at all. On the street, he would not get a second glance from most people.
Now, this is possibly due to how big he is, which can be problematic. He normally competes in the Bantamweight and Flyweight divisions in the UFC, which contain some of the company's smallest MMA fighters. By weight, these are two of the smallest divisions UFC has to offer. Therefore, when 5'3 130 to 135lbs of Henry Cejudo shows up, you're not expecting him to be intimidating.
On top of this, he has what some might call a movie star face. This is perfect for branding purposes but not the best thing for his personal intimidation factor. He has a million-dollar smile as well and known to be a pretty nice guy. All of this is actually good and will clearly stand out as numerous great traits for the man to have. Yet that isn't helping him look tougher but rather, the opposite.
The cool thing is that regardless of how he looks, his MMA career has been a successful one thus far. While he has done well in the UFC, he was already successful before jumping to MMA. As a freestyle wrestler, he won gold for the United States at the Pan-American Games & the 2008 Summer Olympics. In the UFC, we've seen him beat top names in the sport, including Demetrious Johnson, T.J. Dillashaw, and Dominick Cruz. He's clearly not one to mess with.
9. Frankie " The Answer" Edgar
Frankie Edgar first began his career in the UFC in 2007 and became pretty successful in his career. However, if you look at Frankie, he does not come off very intimidating. Like Cejudo, his size certainly plays a role in that. He stands at 5'6 and has weighed anywhere between 130 up to 150lbs. He has mostly fought in the Featherweight & Lightweight divisions in his MMA career too.
He even looks like he'd be someone you'd happen across while seeing Best Buy's Geek Squad. "The Answer" is a pretty smart guy, who went to Clarion University on a wrestling scholarship where he competed at a top-level all four years. He ended his run there with a degree in Political Science. Therefore, one would likely see him run for public office before assuming he was a good fighter. However, he's a beast in the octagon.
Overall, his MMA career took off when he beat B.J. Penn at UFC 112 and followed it up at UFC 118 by beating him once again. The first fight happened to be when he won the UFC Lightweight Championship, defending it by defeating Penn in their next fight. He'd later defeat Penn again, going 3-0 all-time against him.
However, Edgar also defeated other major names in the sport of MMA, including Chad Mendes, Urijah Faber, and Cub Swanson (twice). He may not look it, but Edgar could pretty much destroy anyone he wanted in a real fight.
8. Paige "12 Gauge" VanZant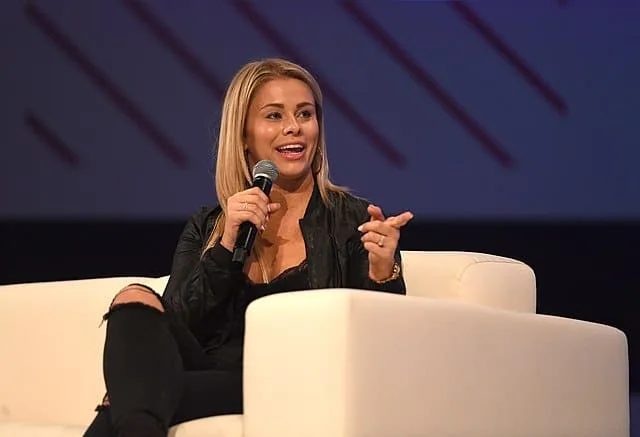 With the success of Ronda Rousey in the world of MMA, the UFC realized there was a need for another division. This was when they brought the Strawweight Division into play for the women. When they tried to find someone who could be the face of the division, Paige VanZant stood out right away. She was 3-1 in her career up to that point, so when UFC found such a gorgeous woman that could easily be a star…they snatched her up.
She has competed in both Strawweight and Flyweight in her career thus far.
If you look at Paige, she is certainly not intimidating. She is stunning, and a blonde bombshell born for more than just MMA. However, if you look at her…she comes off as gorgeous yet easily approachable. Her size is even small for other women, as she stands around 5'4 and weighs around 120 to 125lbs. Yet behind her small stature, beautiful features, and lovely smile rests a beast that could soon end your life if you push her to it.
She has a Purple Belt in Brazilian Jiu-Jitsu, which is not easy. In BJJ, it can take over 5 years of training before one can progress from white to purple. This is why she'll grapple right away in her fighting style, but she loves to end fights with vicious strikes. She certainly knows how to hit too as she has both submission and knockout wins in her career.
Paige may not look intimidating, but it's clear that she's not a woman to mess with.
7. Max "Blessed" Holloway
Max Holloway is a Hawaiian that does not even seem to fit the territory he's from. The man is 5'11 but weighs between 140 and 150lbs. A tall yet skinny guy is by no means a recipe for fear. Plus, Max could be considered to have a babyface. Sure, he can grow hair but there is very little intimidation there at all.
However, when it comes to MMA, Max Holloway is one of the best the sport has to offer. In his career, he has competed in both the Featherweight and Lightweight divisions. He signed with the UFC in 2012 and went on a tear through the division ever since. He defeated top fighters like Frankie Edgar, Cub Swanson, Anthony Pettis, and Jose Aldo (twice).
He has the second-longest winning streak in UFC history with 13 wins and the longest winning streak in UFC's Featherweight division with 14 wins. Holloway is a championship-winning featherweight in the UFC, which is thanks to his excellent striking and knockout power. Due to his size, Max often has a reach advantage over most of his opponents.
This is why he has the most knockout wins in UFC's Featherweight division ever, and the amount only continues to grow. He actually has a background in BJJ, so you'd think grappling and submissions would be his go-to. However, that is what makes Max so dangerous. He can grapple with the best of them and yet still stand up to strike too. Sure, he might have a babyface, but he'll knock your face off if you cross him.
6. Ben "Funky" Askren
Ben Askren certainly does not look like an MMA fighter, much less someone that has even seen MMA. With his almost afro-like curly hair, he looks more like a brown-headed Napolean Dynamite than anything else. He's also not a big guy, though he is bigger than some of the others we've come across on our list thus far. He stands at 5'10 and weighs around 170lbs most of the time.
This could be considered high school geek territory but don't assume Ben is not worth something. In MMA, it is hard to overlook his accomplishments and abilities. In college, he was a wild success. At the 174lbs weight class, he became an NCAA All-American all four years he was in college at the University of Missouri. Askren won the Big 12 Championship three times in his weight class.
He eventually became a two-time NCAA Division-1 Champion in the same weight class and was runner-up the two years he did not. Askren even won gold at the Pan-American Games and the United States Championships, qualifying him for the U.S. Olympic Team.
Ben has taken part in ONE Championship & Bellator MMA, as well as the UFC. He has mostly competed as a Welterweight yet this has shifted depending on the company he worked for.
For example, under ONE, Welterweight is 185lbs but in the UFC it's 170lbs. Therefore, if he remained at the 185lbs size, he could have been considered a Middleweight in the UFC. Askren held their Welterweight Championship for a while and vacated it after a successful defense. In Bellator MMA, he went undefeated and ended up winning their Welterweight Championship for a while, also choosing to vacate it when he left the company.
In UFC, his first fight was with former champion Robbie Lawler, whom he defeated. Yet he has defeated other great fighters in his career too, such as Nobutatsu Suzuki, Andrey Koreshkov, Shinya Aoki, and Douglas Lima.
Pretty much, this should all tell you that Askren could kick your butt any time he wants.
5. Sage "Super" Northcutt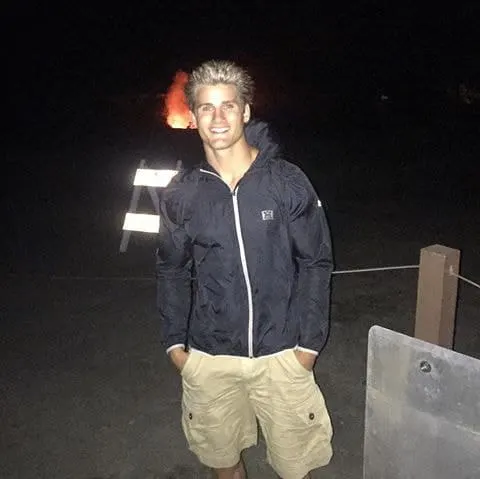 If you look at Sage Northcutt, he kind of looks like that random 1990's era kid that never actually grew up. In that, you might fear him when you're 13 but once you reach 18 and up…..he kinda just looks like he'll forever be stuck in Middle School. He's a good looking guy who probably belongs in movies, and could likely be in one of those random fighting movies of the 1980s and 1990s too.
The dude even has a hairstyle to match the early 2000s, all spiked up and whatnot. Sage also stands 6 feet tall but walks around at 150 to 160lbs.
Sure, he might look the part but he's not intimidating in the least when you look at him. He seems like he'll always have a babyface that is nice for promotion but not intimidation.
Sage was a can't miss prospect for many in the world of MMA. He is a striking legend who has been fighting in some form for his entire life seemingly, as he comes from a family of martial artists and fighters. He began training in martial arts as a kid and eventually got into kickboxing where he was an assassin it seems. He went 15-0 in his kickboxing career and won around 77 world youth championships in karate.
He is even the youngest person ever to be featured on the cover of Sport Karate Magazine, appearing at age 9. His father is a black belt in Shuri-Ryu Karate, which Sage also became. Northcutt eventually went on to become a 3rd Dan (3rd degree) black belt in Taekwondo & Kajukenbo. He also holds a Purple Belt in Brazilian Jiu-Jitsu. He was so successful in his time within karate, he made Black Belt Magazine's Hall of Fame…..at 15 years old.
When he left kickboxing, he was still pretty young. Therefore, when he went into MMA, he had to join the world of Amateur MMA first. He went 5-1 in the amateur circuit with Legacy Fighting Championship where he won those 5 fights in 16 months. UFC President Dana White saw his last fight in Legacy and offered him a UFC deal. Upon jumping to UFC, he won 6 out of 8 fights before jumping to ONE Championship, where he competes today.
As both a Lightweight & Welterweight, Sage is by no means a threatening-looking guy, as long as he keeps his shirt on. However, if you cross him, he could kick your head clean off your shoulders.
4. Royce Gracie
Looking at Royce Gracie, he did not seem like much. Even today, you can check him out and it's hard to assume much. During his competitive days. Gracie mostly operated as Welterweight, Middleweight, or Light Heavyweight. He even competed at Catchweight in his career. Yet the man had a babyface and was by no means a "big guy" at all. For the 1990s, where "big men" roamed sports, Gracie was equivalent to a little person.
Gracie was part of the UFC as it was first starting out. In fact, he competed from UFC 1 to UFC 6.
At this point, UFC did not have as many rules and it was all about settling who came from the best martial art. Gracie happened to be a major name in the Brazilian Jiu-Jitsu circle. He's part of the Gracie family that reinvented BJJ and invented different holds and grapples, as well as submissions. He might be the most notable member of the family due to his time with mixed martial arts. Yet several of the family members are known too.
He wanted to show Americans and other martial artists that BJJ was the superior martial art. In fact, many would say that he invented the UFC and is responsible, in some form, for MMA today. He invited people to fight on TV to settle who was the best and often defeated them. He went undefeated in MMA from 1993 to January 2000 too.
He has trained in BJJ for years under the Gracie Jiu-Jitsu discipline, where he holds a 7 Dan or 7th Degree Red/Black Coral Belt. Even today at an older age, he could likely break your arm or leg in less than 10 seconds.
3. Demien Maia
If the man had a more fierce face or perhaps competed in a larger weight class, Demien Maia might be pretty scary. However, he is 6'1 and often walks around from 170lbs to 180lbs. Most of his career, he has competed at 170lbs, however. It's just hard to see him as a major threat when you look at him, which is odd as he's clearly a very talented MMA Fighter. In fact, Maia is one of the greatest BJJ fighters of all time!
Maia has been a pretty significant part of the UFC for a while and has 22 wins there in total. While MMA has been a huge place for Maia, he has also been a tremendous success in the world of Grappling. In the sport, he won the gold medal in the 2006 Pan American Games, He has been a huge presence at the IBJJF World Jiu-Jitsu Championships in Rio de Janeiro.
In 1999 he won the silver in the 82kg class and a silver in 2001 in the 88kg class. He did win 1 gold, however, in 2000 while in the 88kg class.
While he may not look it, do not underestimate Maia. He could knock your head off or simply tear it off.
2. Georges "Rush" St-Pierre
Georges St-Pierre is one hell of a talent in the world of MMA and landed in the UFC Hall of Fame as a result. However, he has competed as a Welterweight most of his career. Although he did have a small stint at the end of his career in Middleweight. GSP has essentially been at 170lbs, standing at 5'10.
As a French-Canadian, he also has a soft non-threatening voice and a face that looks kind. GSP just does not come off as a threat at all. If you never saw any of his MMA or Martial Arts fights, it would be easy to assume GSP is just another guy. Sure, he's in good shape but a threat? Ehhh….
However, MMA fans know St-Pierre as a legend of the sport. He has been both a 2-time UFC Welterweight and 1-time Middleweight Champion with a career MMA record of 25-2 from 2002 to 2017. He has the most consecutive title defenses and successful defenses in UFC Welterweight history with 9. In total, he has 13 wins in UFC title fights,
He is known best for his striking but as a complete MMA Fighter, he has also submitted people. This comes from his time in multiple different martial arts. He holds a black belt in Shidōkan as well as a black belt in Gaidojutsu. He also earned a 1st-degree black belt in Brazilian Jiu-Jitsu. However, he originally began his martial arts career under Kyokushin Karate, where he's a 3rd dan (3rd-degree) black belt.
We dare you to try and mess with GSP. Be sure to film it, we want to see how fast he knocks you out or breaks a bone.
1. Roy "Big Country" Nelson
If you look at Roy Nelson, you understand why people often call him "Big Country." While being a man that stands at 6'0 and weighing in around 250lbs to 260lbs is a threat, most others at this size with a potbelly like Nelson do not seem to be much. With or without his glorious beard, the belly makes you feel Nelson is more of a threat in a hotdog eating contest than in a fight.
Among other heavyweights in MMA, he could not stand a chance, right? Plus, a guy like that seems like he could possibly win a bar fight when drunk so he might have some boxing experience if anything. However, not only is he a skilled MMA fighter, but he has several wins in the sport across numerous top MMA promotions. Nelson has been at the tip-top with MMA promotions like Bellator MMA & the UFC.
He once even beat Mirko Cro Cop! As a heavyweight for the UFC, he even won Knockout of the Night 4 times!
He's not just a puncher though. Nelson has a black belt in Brazilian Jiu-Jitsu, having trained under Renzo Gracie. Nelson even competed at the Pan American Jiu-Jitsu Championships twice. In 2003, he took home the Bronze but in 2005, he won the gold! Both at the +100kg weight class.
He also holds a black sash in Kung-Fu! Not only can he strike with the best of them, but he could drop down to the ground and make you tap. Call him Big Country all you want, but never underestimate Roy Nelson.