Throughout the years, many fighters have come and gone from the UFC. Occasionally, fighters who were once released from the promotion are re-signed, provided that they maintained a positive professional relationship with the organization.
And there are some cases where fighters are banned from the UFC, with no chance of ever signing again in the foreseeable future. With that, one can't help but wonder what grave mistake led to their permanent ban from the UFC.
Many believe in second chances and redemption, but why were these fighters permanently banned? Let's find out what they did!
Paul Daley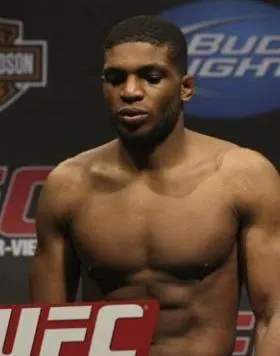 Paul Daley is one of the top welterweights who actually became well known while fighting for "Strikeforce" and "Bellator." He got banned for life for the unfortunate incident he caused at UFC 113 in Montreal in 2010 against Josh Koscheck.
Daley was coming off two back-to-back KO finishes, and many people saw him as the future welterweight world champion. The hype behind this bout was massive, mainly because there was a big rivalry and a lot of back-and-forth trash talk between these two.
During their fight, Daley lost his temper in the first round when Koscheck motioned to be hit with an illegal knee to the groin. Koscheck was then given time to recover.
The fight would later continue, and Koscheck would then go on to dominate the match from the top position, utilizing high-level wrestling, while Daley was clearly looking desperate and frustrated at the bottom.
At the end of the last round, Daley went up to Koscheck, but instead of shaking his hand, he unexpectedly hit him with a punch. The referee, Dan Miragliotta, promptly intervened and held Daley against the fence to prevent any further harm. After the incident, UFC president Dana White commented on Paul Daley's unsportsmanlike conduct.
"I don't care if [Daley] fights in every show all over the world and becomes the best, and everybody thinks he is the pound-for-pound best in the world," White fumed afterward. "He will never fight in the UFC again."

 —  Dana White
Following his release from the UFC, Daley went on to participate in multiple promotions, including Strikeforce and BAMMA. In 2015, he signed with Bellator MMA and became one of their most popular fighters. Despite his success and marketability as a fighter, he was never given the opportunity to return to the UFC.
Rousimar Palhares
Rousimar Palhares is undoubtedly among the best grapplers in MMA history. However, despite his success in the MMA world, he has a reputation for being very unsportsmanlike. Considering his misconduct inside the cage, this is not a big surprise, which left him banned from the UFC for life.
The Brazilian was a master in using his incredible athleticism and BJJ skills to take his opponents down and submit them without much resistance. However, for whatever reason, he had a tendency to hold on to submission long after the opponent tapped out and, in some cases, even after the referee stepped in and told him to stop.
His first significant infraction came in 2010 at UFC 111 when he caught Tomasz Drawl into a knee bar, which is, by the way, one of the most dangerous submissions because it can easily result in fractures and torn ligaments.
Despite Drawl urgently tapping and screaming in pain, Palhares refused to let go of the knee bar until the referee physically forcefully separated his hand from Drawl's leg. Palhares received considerable backlash from the media and fans after the fight, along with a 90-day suspension for not letting go of the submission after the initial stoppage.
After receiving public backlash and serving a lengthy suspension, one would expect Palhares to have learned from his mistakes. However, in 2013, at UFC Fight Night 29, he repeated the same mistake two years later against Mike Pierce.
During the fight, the Brazilian managed to catch Peirce in a heel hook submission 30 seconds into the fight. But again, Palhares would not release the submission hold even after Pierce urgently tapped eight times while screaming in pain. This led the referee to forcefully stop the fight immediately.
The next day, UFC president Dana White announced Palhares had been removed from their roster for repeated unsportsmanlike conduct and implied he would never fight in the UFC again.
RECOMMENDED READING:
What Is Considered "Dirty Fighting" In Combat?
Darrick Minner
Darrick Minner had a few good showings in the UFC, but most fans will recall him and his coach, James Krause, for their involvement in a 2022 betting scandal that caused a complete overhaul of the UFC betting policy.
Minner's coach, James Krause, was heavily into betting on MMA fights, and he even created a large online community of passionate gamblers. He used to make a lot of money by selling his tips, analysis, and information related to fighters competing on the card.
However, the betting scandal broke out shortly after the UFC Fight Night 214, where Minner lost to Shayilan Nuerdanbieke after Minner injured his knee in the first round. The bout lasted just over a minute before Nuerdanbieke emerged victorious through TKO.
During the bout, the trouble started for Minner when his leg kick injured himself, rendering him immobile. Nuerdanbieke then delivered the final elbow strikes to finish the match.
It was later discovered that Minner had an undisclosed knee injury at the time of the fight, which is likely to have contributed to his early defeat.
But the real problem was that there were suspicious betting line movements among sportsbooks when Minner suddenly became a large betting underdog in the final hours before the fight.
It appears that Minner's team intentionally made money by betting against their fighter due to his injured leg, according to the news report.
The Nevada Athletic Commission suspended Minner and Krause indefinitely, and banned them from attending or participating in UFC events. Additionally, they are under criminal investigation by the FBI. Their suspicious betting activity led to Minner's permanent release from the UFC in the end.
Jason High
Jason High first fought under the UFC banner in 2010 when he lost to Charlie Brenneman and was immediately released from the company shortly after. He bounced back by scoring seven straight wins across different promotions, such as Strikeforce, to convince the UFC matchmakers to give him another chance.
After going 2–1 in his second stint with the UFC, he faced the former champion Rafael Dos Anjos, where he made a mistake that cost him a UFC career.
It all happened in the second round when Dos Anjos managed to connect with a big right hand. Jason crumbled down to the canvas, clearly rocked, and then the referee stopped the match with around 90 seconds left on the clock.
Jason quickly stood up to dispute the stoppage, showing his displeasure towards the referee, Kevin Mulhall. However, he went a step too far by shoving the referee, which was very unprofessional.
After publicly apologizing for his misconduct on social media, Jason High's apology was deemed insufficient and too late. Consequently, Dana White, the head of the UFC, decided to permanently remove him from the roster.
"That Jason High kid got up and pushed a referee – he's cut," White said. "I'm going to cut him. I look at that the way [Paul] Daley put his hands on his opponent after a fight was over. You don't ever, ever f——- touch a referee, ever. You're done here. He's been apologizing on Twitter, but he's done."

– Dana White
UFC aimed to send a clear message to all fighters: respecting the referee is crucial, even if they disagree with them, and there will be grave consequences if a fighter physically assaults a referee.
Matt Riddle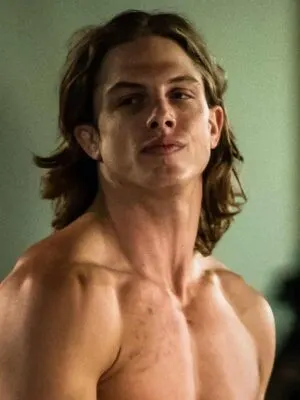 Although he is a famous WWE wrestler, Matt Riddle was once a promising UFC prospect. He got into the UFC through the "Ultimate Fighter" show back in 2008, and in the next 5 years, he would compete 13 times inside the octagon. Between 2012 and 2013, he went on to win 4 fights in a row.
But his rise would come to a screeching stop when the UFC decided to ban him for life. Technically, Riddle has not been officially banned for life, but UFC boss Dana White stated he would never be back.
The reason was the fact that Riddle tested positive for cannabis in two out of his last four fights against Chris Clements and Che Mills. Although the USADA and Athletic Commissions later changed their stance on cannabis, testing positive for cannabis back then was a serious violation, especially if an athlete failed two tests in the same year.
Riddle was banned from the UFC after making provocative claims about why he smokes cannabis regularly, which enraged Dana White.
"Everybody's going to have an excuse of why they were cut. Matt Riddle did an interview before that fight where he said 'I smoke weed so that I don't beat my children' then he tests positive for it. He's a f—king moron," White said following the UFC 158 pre-fight press conference.

"That's why he's not here. He's cut because he's a moron."

– Dana White commenting on Matt Riddle
Overall, Riddle was a promising prospect in the welterweight division and a highly talented wrestler, so it's a shame that he wasn't able to showcase his full potential. After being fired from the UFC, Matt Riddle turned to professional wrestling, where he later signed with the premiere promotion, WWE.
Thiago Silva
Thiago Silva was a promising UFC prospect who was never in a boring fight. But just as he started to rise in 2013, his career would get destroyed following a serious incident he had in Florida.
The SWAT Team of the Broward County Sheriff's Office arrested Silva at his home after he allegedly drove to BJJ coach Popovich's place and threatened Thaysa Kamiji, who is Thiago's ex-wife, and Popovich with a handgun.
After the incident, Thiago was released by the UFC and Dana White stated that Silva would never compete in the UFC again. However, the judge in Florida dismissed all charges against Silva later on, citing a lack of evidence. The UFC also rectified their decision to let go of Thiago by reinstating him.
Thiago Silva's comeback to the UFC was brief as the organization terminated his contract again after incriminating video footage surfaced, showing him involved in an assault. Despite these legal issues, Silva continued to compete in other promotions like KSW and Eagle FC. In 2017, he claimed the vacant ACB light heavyweight championship.
Wanderlei Silva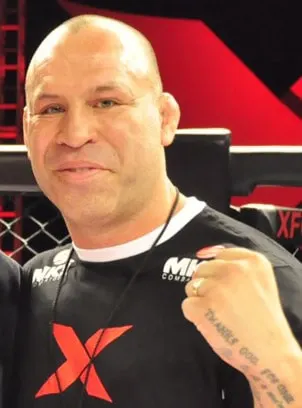 Wanderlei Silva is the legend of PRIDE FC and is widely regarded as one of the most aggressive fighters of all time. He received a lifetime ban from the UFC in 2016. Here's the story.
In 2013, Silva's career was on the rise again when he knocked out Brian Stann in Japan. He was then given the opportunity to coach the "Ultimate Fighter" show alongside his rival, Chael Sonnen.
However, Silva was pulled from the fight with Sonnen because he first failed to submit an application to fight in the state of Nevada. But the bigger problem was the fact that Silva fled from the random USADA drug test, which is a severe violation.
In September 23, 2014, Silva received an unexpected lifetime ban from the Nevada State Athletic Commission. But a different judge overturned the lifetime ban in 2015.
Later on, Silva found himself in a heated conflict with the UFC when he made complete false allegations about the organization's past fight-fixing. The UFC immediately took legal action against Silva for attacking their integrity and reputation.
Silva later retracted his allegation and issued an apology but was ultimately released from his UFC contract in the end.
Ruslan Magomedov
Ruslan Magomedov was promoted as the next big fighter from Dagestan, and he certainly had all the skills needed to reach the top of the UFC. At the time, Magomedov record was 3–0 with the UFC, and the hype around him just started to grow.
However, his UFC career was cut short by multiple doping violations, which resulted in his release from the UFC in 2019.
In 2016, the USADA came out stating that Magomedov tested positive for ostarine, which resulted in him receiving a two-year suspension from competition. The suspension expired in 2018, and Magomedov was expected to make a highly anticipated return. However, on Oct. 10, 2018, he tested positive for metabolites of an anabolic steroid, resulting in his second anti-doping violation.
In April 2019, he committed another violation when he refused to take the out-of-competition test, equivalent to failing the drug test. As a result of the third violation, Ruslan Magomedov received a lifetime ban from USADA, effectively ending his career with the UFC permanently.
Magomedov would then sign with the Russian ACA promotion in late 2019, but he didn't manage to achieve much success in the following years. Ultimately, it's fair to say that PEDs destroyed Magomedov, whom many people considered of championship caliber.
RELATED:
Do UFC Fighters Get Drug Tested?
Jennifer Gonzalez
After putting together an undefeated record of 7 wins while competing on the regional circuit, Jennifer Gonzalez was very eager to become the first Chilean woman to compete in the UFC octagon. However, her dream was dashed to pieces a week before the UFC Fight Night 202 event when she got pulled out from her first fight against Josiane Nunes.
The reason was due to a bizarre incident that took place when Gonzalez met with USADA agents. When the USADA agents showed up at the Gonzalez gym to collect her sample, she requested a few minutes to put away her dogs.
Gonzalez was informed that she could not leave the agents' sight, but she still left their sight despite the USADA agents' warnings. Upon her return, she was informed that USADA would sanction her for hiding.
So technically, her UFC career ended before it could even start, which is sad considering that she is a very talented fighter who could have been a major force to be reckoned with.
Jonathan Koppenhaver, AKA War Machine
Koppenhaver earned his UFC contact through "Ultimate Fighter" season six, where he was a member of Team Serra. He would score an impressive KO win in his debut before dropping a decision to Yoshiyuki Yoshida at UFC 84, and this was the last UFC fans saw of him because he got released shortly after.
Joe Silva, the UFC matchmaker at the time, offered Koppenhaver a fight against Brandon Wolff, but he refused and engaged in a major feud with Silva.
Despite being given an ultimatum to either accept the fight offer or not fight at all, Koppenhaver played hardball by refusing to fight and requesting a different opponent.
Around the same time, Koppenhaver would also make very controversial comments related to the death of the former UFC fighter, Evan Tanner, who tragically passed away. Koppenhaver later retracted his comments, though. Amid controversy, Koppenhaver was released from the UFC contract.
Koppenhaver has competed in Bellator MMA after getting cut from the UFC. Koppenhaver later made another headline outside the MMA when he was given a life sentence in prison for brutally assaulting his ex-girlfriend.