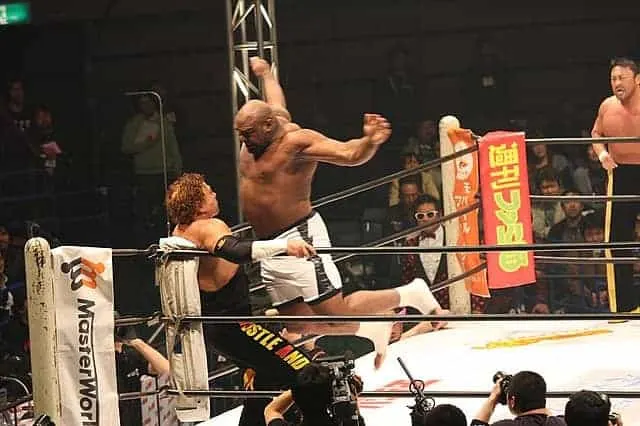 Editor's note: The views and opinions expressed below are those of the author and do not necessarily reflect the views of mmachannel.com, its affiliates and sponsors.
As MMA journalists and writers, we are mostly talking about how good the fighters are. But, we can't escape the fact that if there are good fighters, there are bad fighters as well.
Throughout its short history, we have seen many bad MMA careers. But, there are few fighters who somehow made it to MMA, despite their lack of skills. Sometimes, big promotions like UFC or Bellator spot their sheer early potential or a special character that can bring a great entertainment value to the fans. But some fighters have a fake hype behind them and spectacular victories over low level competition. Also, despite being talented, many fighters fail to sustain the mental pressure of fighting on the big screens.
Either way, MMA is an unforgiving game. Sooner or later, the lack of fighting skills will expose you in the most devastating way. So, let's take a look at the fighters who didn't belong inside the MMA cage but they still fought in spite of having no real skills to become the worst fighters ever.
10. Mariusz Pudzianowski
Pudzianowski is mainly recognized for winning the strongest man competition five times. Obviously, he is a mountain of a man and watching him pulling trucks or throwing truck tires like basketball balls looks stunning.
So, one can easily think he can do the same inside the cage mainly due to his incredible strength. But, as we're about to see, his MMA career went a bit opposite way. I mean, all the credits to his strongman efforts, but he showed having remarkable strength does not translate into a successful MMA career.
In 2009, he signed the four-fight deal with the top European promotion, Poland's KSW. Since Pudzianowski is a massive star in Poland, we can understand this deal from the business perspective. Also, unlike the others from this list, the Polish fighter owns a decent record of 13 wins and 7 losses.
But, the legitimacy of this record is a bit under the question mostly due to the level of competition. Also, Pudzianowski has defeated Bob Sapp at KSW 19 and if you continue reading this article, you will realize what this means.
Inside the cage, Pudzianowski is what the MMA community often calls a "one round fighter". He mostly relies on his strength and finishing the job quickly. If things don't go as planned, we can see him quickly gassing out, and basically falling from exhaustion. But, this is not surprising considering the amount of weight and muscles he carries inside the cage.
9. Kimbo Slice
With an obvious lack of MMA skills, it's fascinating to think that Kimbo Slice was a very popular MMA fighter. Despite the terrible MMA run, Kimbo was an absolute king when it comes to street fighting and back yard wild brawls.
During these backyard brawls, Kimbo Slice looked like a very talented and disciplined striker. After making a couple of headlines and gaining a lot of following, everybody believed he might have some success as a professional fighter.
To Kimbo's credit, he began by entering the The Ultimate Fighter reality show in which he lost to the future UFC star Roy Nelson. From that point, he went on winning the next three fights. But most of the opponents were out of their prime or weren't that good. Also, we don't have to mention the awful fights against Ken Shamrock and Dada 5000.
We admit it, fighting on the streets requires bravery and skills. But, Kimbo Slice showed us that no matter how good you may look on the street, professional MMA competition operates at a much higher level. From the moment he shifted to MMA, the only thing Kimbo owned was a tremendous hype behind him. Thinking that he could reach the pinnacle of MMA is simply absurd and an insult for all those professional fighters dedicating their entire lives to martial arts.
8. Hong Man Choi
Like Giant Silva and a couple of other monsters from that time, Hong Man Choi mostly took part in the Japanese freak shows. The thing is, the Japanese audience was crazy about seeing a bigger man fighting a much smaller opponent. That said, these types of fights could be seen at almost every card across Japan. Standing 7'2" and weighing 350lbs, Choi fit that narrative very well.
Also known as the "Techno Goliath," Choi began his martial arts career wrestling in the Korean National sport called "Ssireum" before shifting to kickboxing. Inside the kickboxing ring, Choi had great success, especially from 2005 to 2006 in which he won the K-1 World Grand Prix.
But, we have to mention he beat the 200lbs lighter and 40cm shorter kickboxer Kaoklai Kaennorsing for the title. Nevertheless, this was enough for the Japanese MMA promotions to start signing him in.
Very quickly into his MMA career, Hong Man Choi realized he had no business fighting against the top competition. In his defense, he faced the great Fedor Emelianenko in the second fight and the killer in Mirko CroCop in the third. Even though he had few victories like the one against Jose Canseco, these were mostly pure spectator shows. When it comes to the serious MMA competition, Hong Man Choi didn't belong in MMA at all.
7. Joe Son
With the MMA record of 0-4, Joe Son is one of the worst MMA fighters the world has ever seen. What's more, he was involved in many criminal acts and is currently serving the life sentence in prison.
Joe Son took part in the early days of MMA and beginnings of UFC. Through he had appeared at UFC 3 as Kimo Leopoldo's cornerman, Son made his official MMA debut at UFC 4. Interestingly, Son stepped inside the Octagon as a black belt in Taekwondo and a founder of the style named "Jo Son Do."
Despite his previous experience in the martial arts, Son lost a debut fight to the Kenpo Karate fighter Keith Hackney via 1st round submission. After his unsuccessful debut, Son snagged a villain role in the first "Austin Powers: International Mystery" movie. He returned to the cage in 2002 just to lose three more fights. Although he was a black belt in Taekwondo, we never saw him applying those skills or showing any kind of MMA skills.
6. Giant Silva
Believe it or not, Paulo Cesar da Silva is the former player of the Brazilian national basketball team, professional wrestler and MMA fighter. Despite his massive size and talent for other sports, the lack of fighting abilities cost him a couple of beat downs in MMA competition.
Standing 7'2" (219 cm), Silva is a mountain of a man. After retiring from basketball, he quickly got the chance with World Wrestling Entertainment (WWE). Though, he was released from a company a year after and went on competing in Mexican and later Japanese wrestling promotions. Silva enjoyed great popularity in Japan. What's more, he was a part of the biggest wrestling events.
Japan is also known to put out the weirdest and bizarre fights. That said, Giant Silva was an ideal man for this role. But, everyone clearly knew Silva was not a fighter so putting him against top-level competition was impossible, right? Well, guess all is possible in Japan since he was signed by PRIDE FC.
As an MMA fighter, Silva literally showed no skills whatsoever, but his massive size was able to draw in the Japanese crowd. His skills were so bad he even lost a fight against Ikuhisa Minowa who was 5'9" grappler and 200lbs lighter than Silva!
5. Dhafir Harris – Dada 5000
From the first moment he got signed by Bellator promotion, we already knew that Dada 5000 is there to cash-out a rather large amount of money and leave. Nobody expected him to dominate the game or bring some game-changing fighting style inside the cage. Yet, we didn't expect him to be that bad.
Like Kimbo Slice, Dada became popular through his bare-knuckle street fighting videos. After most of the videos had gone viral, Dada grew into a small internet celebrity and earned the epithet of Miami street legend. What's more, he even starred in the "Dawg Fight" documentary about street fighting in America.
Dada started his MMA career strong by scoring two KO victories. Thus, Bellator promotion offered him a fight against Kimbo Slice. Although they share similar stories on the streets, Kimbo was a bit more experienced inside the cage. When Bellator matched them at Bellator 149, it's fair to say we saw the biggest embarrassment in MMA history. In the opening round, we saw both fighters nearly collapsing from exhaustion and there are no words to explain how bad the rest of the fight was.
Coming into the third round, both fighters were standing like zombies. Kimbo would finally find the strength to finish the fight with the ground and pound. But, losing to Kimbo was least of Dada's worries as he suffered a cardiac arrest during the fight. Shortly after the bout, he went straight to the operating table. Thankfully, he was able to recover but let's hope we won't see him fight once again either on the street or cage.
4. James Toney
Don't get us wrong on this one, James Toney is a very talented boxer but was clearly not ready for MMA. During his prime, Toney was a big name in the boxing world and holding the IBF belts in three weight divisions.
But in 2010, he made perhaps the biggest mistake of his fighting career. He decided to test himself inside the cage without past MMA experience or any skills whatsoever. Also, considering the never-ending rivalry between MMA and Boxing, UFC made it even harder for Toney.
In his first and only fight inside the UFC Octagon, James Toney faced the UFC legend, Randy Couture. For many, Toney went on a suicide mission. It turned out the experts were right as Couture didn't leave any room for surprises. He went on scoring an early takedown and submitting Toney inside the first round.
Despite his failure as an MMA fighter, James Toney is still a boxing legend. But his experiment showed that top pro boxers just can't cross over to MMA without any grappling or ground fighting skills.
3. Bob Sapp
We know this may sound weird for many modern fans, but Bob Sapp once was a favorite fighter in Japan. Despite the obvious lack of skills, Sapp was able to enjoy an early MMA success merely due to his massive size and freakish strength. But, relying just on your strength and size simply doesn't work in MMA as Sapp discovered later in his career.
Standing 6'5 and weighing 350lbs, a former football player, Sapp was a freak of nature. After scoring two victories in Pride, his lack of grappling skills got exposed against Antonio Nogueira. From that point, Sapp began shifting his career between MMA and kickboxing in the following years. He even went on winning the K-1 Grand Prix in 2005.
But just three years later, his career took a dive and he began losing fights in a very suspicious way. Whenever he faced a decent opponent in MMA or K-1, Sapp would get quickly destroyed in a bout. So, once you realize you don't stand a chance against the top-level competition, it's normal to hang on the gloves and retire, right? Well, Sapp took a different path.
Basically, Sapp began putting on WWE type of act to promote his fights and cash-out large amount of money. As a result, he went on an incredible 14 fight losing streak. There are plenty of videos out there showing Sapp falling due to the imaginary strikes and embarrassing himself all over the world.
2. Scott Blevins
For many bad fighters, you can always balance between talking how bad or good they are. But, the only positive thing we can say about the career of Scott Blevins is the most formal phrase of them all "can't judge him for trying. "The guy has a 0-17 MMA record or 0-1-20 if we include amateur competition.
The worst thing and perhaps the saddest one as well is that Blevins never won a fight. You can have a 1-30 record, but you've still experienced the adrenaline rush after the victory. Going by the "Lion Heart" nickname, he definitely showed a lot of hurt and commitment. Seriously, we have to give him props for coming back and chasing that victory.
But, looking at his record, you can see he lost every single fight inside the first round. Also, if we sum up all his 17 professional fights, Scott Blevins has a total of just over 12 minutes of fighting time. This means he lasted one and a half minutes on average, that's insane!
Blevins is the perfect example of what would happen to all the guys out there thinking they can compete without the skills in MMA. Not to mention Blevins was competing in the local shows against the low-level competition.
1. Kenneth Allen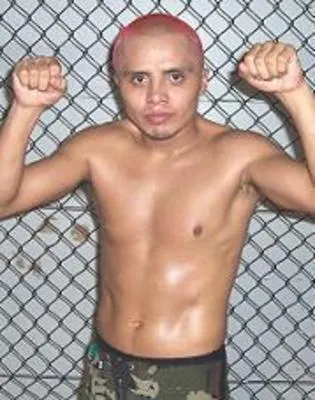 With the record of 1-41, Kenneth Allen is an absolute King of our list and perhaps many others out there. Also, despite being blasted and laughed at all over the internet, the man is still going "strong" and showing up whenever the opportunity arises.
As you may think, Allen is the type of fighter who often takes short notice fights. If we take a look at his record more closely, we can see that he's a busy fighter. In 2006, he had an amazing 14 fights and if we combine 2006 and 2007, we have a number of 22 fights. Also, he faced some interesting names like UFC Welterweight Jake Ellenberger and Lightweight Nik Lentz.
But, this doesn't explain the 47 losses on his record. The only reasonable explanations are the obvious lack of fighting skills and any talent whatsoever.