If you are not familiar with ONE Championship (ONE FC) already, you may wonder how good this MMA promotion is. Does it put on the same quality shows as other promotions? Is it better than the UFC? Well, you are about to discover all the answers in this article.
Based in Singapore, ONE FC is the largest and most popular MMA promotion in Asia and is renowned for its distinct rules and event format, which sets it apart from the UFC. ONE FC events feature various combat sports besides MMA, such as Muay Thai, kickboxing, and submission grappling.
Let's further explore the history of the ONE FC promotion and how it was put together. We will also go deep into the rules, explain how it differs from the UFC, and bring you closer to how this Asian promotion operates.
How ONE Championship Started
After the collapse of the legendary Japanese "PRIDE FC" in 2007, Asia was left without a major MMA organization. There were some attempts to get back to the glory days with the "DREAM" promotion, for instance. But overall, the MMA scene in Asia was in disarray. This situation presented a significant opportunity for an individual with a substantial investment to enter the market and swiftly gain dominance.
This is why Chatri Sityodtong, a former Thai boxer and entrepreneur, decided to launch a Pan-Asian promotion to unite the continent. His mission was to create an MMA promotion that would focus on all the Asian regions and promote the sport of MMA in their own way. His plan was to grow the biggest Asian promotion ever and later expand globally. He put the company headquarters in Singapore, and the first event was held in September 2011.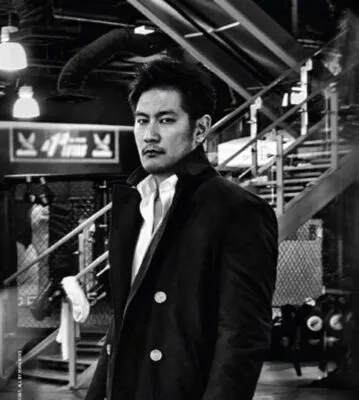 ONE FC management instantly started investing a lot of resources into promoting their shows through different media channels. But they did it in a different way. ONE FC has chosen to approach event promotion differently from Western promotions, which tend to focus on sensational entertainment. ONE FC made a conscious decision to promote the sport by highlighting important values such as respect, honor, discipline, courage, and other qualities that define a true martial artist.
That's why fans will never see fighters insulting each other in press conferences, other media events, or fighting during the weigh-ins. Not to mention, insulting each other's religion, nation, or family is strictly forbidden.
The company quickly established itself in the Asian market thanks to its distinctive event format, regulations, and competitive pay. This drew in several skilled fighters from the U.S. and UFC, which bolstered its roster and credibility even further.
And once it got established as the leader in Asia, ONE FC began organizing more and more events in the U.S. with the mission to become a global brand.
What Makes ONE FC Events So Unique?
ONE FC is a unique organization because it promotes multiple combat sports. Apart from MMA matches, there are kickboxing, Muay Thai bouts, and submission grappling matches. And all of these combat sports take place inside the MMA steel cage. Muay Thai fighters actually compete wearing 4oz open-fingered gloves instead of full-padded boxing gloves.
The event format is also different than in most other promotions. A single ONE FC event often includes different sports on the same card. There can be 3 Muay Thai Fights, 3 Kickboxing fights, and 6 MMA fights on the same card. Despite being unconventional and possibly confusing, this approach of having multiple combat sports on the same card is actually highly effective and popular among fans.
For example, switching between different styles of combat sports adds a new dynamic to the event. Things rarely get boring, and fans always get to see something new and unique. ONE FC's approach allows all fighters from different sports to receive equal media attention, thereby promoting all sports equally.
Muay Thai matches, in particular, are very exciting and are slowly becoming a core event of the promotion. Because fighters compete wearing 4oz MMA gloves, each match is packed with action, knockdowns, and highlight reel knockouts. It forces each Thai boxer to adapt to new circumstances as they can no longer use big gloves to block punches and kicks and must come up with different strategies.
ONE Championship Rules Explained
ONE uses the famous "Global Martial Arts Rule Set" which differs a lot in every way and makes the matches even more exciting for many people.
General rules
Gear — includes 4oz open-fingered gloves, hand wraps, mouthguard, groin cup, and shorts.
Match duration — most matches include 3–5 minute rounds, with a 1–minute break between each round. Championship fights are 5–5 minute rounds.
Fighting area — steel cage and a five-roped ring.
Scoring
Each ONE Championship event includes three judges sitting beside the cage and scoring the fight following strict criteria. Unlike other combat rule sets, ONE FC judges score the entire match instead of round by round. This means that a fighter who loses the first and second rounds can dominate in the third and take home the decision victory.
ONE FC judges evaluate the match using the following criteria, in this order:
Which fighter was closer to finishing the match with submission or knockout
Which fighter did more accumulated or immediate damage
Who landed a better striking combination and showcased cage generalship through cage control and ground positioning
Landed and defended takedowns
Which fighter was more aggressive
Legal/Illegal strikes
According to the Global Rule Set, fighters are allowed to strike with punches, kicks, knees, and elbows to the head and body. In contrast with other rules, fighters are also allowed to strike the grounded opponent with a knee to the head. Demetrius Johnson, a former UFC champion, famously lost the fight after Adriano Moraes knocked him out in this manner.
In terms of illegal strikes, fighters are not allowed to strike the groin area, throat, trachea, back of the head, back, or spine. In addition, fighters are not allowed to head butt, pull hair, or gouge eyes. Previously, a highly controversial leg strike to the downed opponent, also known as a "soccer kick" in MMA, was allowed. However, this technique was banned in 2016, when the promotion began expanding globally.
Weight classes
The promotion uses ten different weight classes, out of which 9 are for male fighters and 4 are for female fighters.
| Weight Class | Minimum (lb) | Maximum (lb) | Gender |
| --- | --- | --- | --- |
| Heavyweight | 225 | 265 | Male |
| Light Heavyweight | 205 | 225 | Male |
| Middleweight | 185 | 205 | Male |
| Welterweight | 170 | 185 | Male |
| Lightweight | 155 | 170 | Male |
| Featherweight | 145 | 155 | Male |
| Bantamweight | 135 | 145 | Male / Female |
| Flyweight | 125 | 135 | Male / Female |
| Strawweight | 115 | 125 | Male / Female |
| Atomweight | 105 | 115 | Female |
sourced from ONE FC
ONE Championship Weight Cutting Rule Explained
ONE FC has a unique weight-cutting policy that sets it apart from other MMA promotions. Unlike fighters in other organizations, ONE FC fighters are prohibited from dehydrating their bodies to cut massive weight in the week leading up to a fight. This rule ensures that they compete at a weight closer to their natural state and prevents any medical issues that may arise from cutting weight quickly.
So what prompted ONE FC to take a different approach to its weight-cutting policy? — In 2015, Chinese fighter Yang Jian Bing tragically passed away due to medical complications resulting from trying to lose weight rapidly by shedding water weight.
In order to avoid another tragedy, ONE FC has implemented a complete ban on weight-cutting through dehydration. They have also introduced a "hydration test" where officials measure the urine gravity of each fighter during fight week to ensure that dehydration is not being used as a weight loss method. Every fighter must pass the hydration test in order to be eligible to fight.
During event week, all athletes will participate in a combined weigh-in and hydration test. Hydration will be checked through a urine specific gravity test in which every athlete will submit a urine sample to a medical technician.

Under the guidance of ONE's doctor, the technician and doctor will test the sample to ensure the athlete is hydrated with a urine specific gravity value of 1.025 or below. If the athlete passes this test, he or she can weigh-in. The athlete's weight must be within the restrictions of the contracted weight class or catchweight limit.

ONE FC hydration test policy
As a result, this forces fighters to lose weight by following a strict diet program to reach the required weight, not by flushing water out of their system, which makes the entire weight-cutting process much safer. They would cut their intake of carbs, fats, and other nutrients but must continue to drink fluids.
After the fight, another weight check is carried out to ensure that fighters did not manipulate the hydration test in order to gain an unfair size advantage over their opponent. The post-fight weight cannot exceed 5% higher than the weight class or catchweight limit. If a fighter commits this offense, they will be held accountable under the following rules:
First offense — receives a warning.
Second offense — fighters will forfeit 25% of their fight purse.
Third offense — fighters will forfeit 50% of their fight purse and be immediately disqualified from competing in that specific weight class. They would need to move up in weight and compete in a higher weight class.
RELATED:
How Do UFC Fighters Cut Weight So Rapidly?
Do ONE FC Fighters Get PED Tested?
Starting from August 2022, ONE FC has teamed up with the International Doping Tests & Management Agency to enhance the testing of Performance Enhancing Drugs (PEDs) and promote a cleaner sport. The deal gives the agency the freedom to handle all the testing independently and test the fighters whenever they want on all illegal substances.
RELATED:
Do UFC Fighters Get Drug Tested?
How Good Are ONE FC Fighters Compared to UFC?
The overall strength of ONE Championship roster is not quite there yet to match the strength of the UFC. However, this doesn't mean that the athletes are less skilled by any means. In fact, ONE is considered a home to highly-talented fighters, not just from Asia but all around the world, and many of these fighters can successfully transition to the UFC and enjoy big success.
Of course, the "ONE vs. UFC: Champion versus Champion" type of event will most likely end with UFC champions winning most of the matches. No one denies that UFC fighters, especially champions and top 5 contenders, have better chances of winning. But, ONE fighters do not fall behind much in terms of skill, and this has been proven on multiple occasions.
For example, a couple of high-level UFC fighters and former champions like Demetrious Johnson, Eddie Alvarez, and Sage Northcut have moved to ONE. Interestingly, they all have suffered severe losses against relatively "unknown" fighters to most UFC fans.
Overall, the UFC champions are considered legitimate world MMA champions. Their road toward winning the title is much longer and more challenging than in other promotions. Each UFC division includes over 50 very skilled fighters, with the majority of them being the best the world has to offer, and beating the best ones makes you the best in the world.
RECOMMENDED READING:
Are UFC Fighters The Best In The World? FAQ
Key Difference Between ONE FC and UFC
The biggest difference is the rule set and scoring. ONE Championship uses the "Global Martial Arts Rule Set," while the UFC uses the "Unified Rules of MMA." These two rule sets are very similar regarding general rules, such as the number of rounds and gear. However, the key difference that stands out the most is in the legal/illegal strikes.
The following pinpoints the key differences between the two promotions:
Knees to the grounded opponent
ONE Championship allows its fighters to strike the grounded opponent with a knee to the head. It doesn't matter if the opponent is touching the ground with both knees and hands; fighters can blast them with a knee.
In the UFC, however, you are not allowed to knee strike the grounded opponent's head as long as one of the opponent's knees or hands is touching the ground. This happened when Petr Yan was disqualified due to an illegal knee strike at UFC 259.
Scoring
The second big difference is the scoring. Both promotions have three judges sitting beside the cage, but how they score the match differs. In ONE, they score the match in its entirety.
In the UFC, matches are scored round by round. Following each round, the official collects scorecards from every judge, adds them up after 3 or 5 rounds, and announces the result.
Weight cutting
The third big difference is weight cutting. ONE Championship forbids weight cutting by dehydration. This means fighters can no longer lose excess weight, which makes the entire process safer and forces them to compete close to their natural weight.
UFC allows weight cutting by dehydration, and fighters can lose close to 15% of their body weight in the week leading up to a fight.
The way the fight is promoted
It is important to note that ONE and UFC have distinct approaches to promoting their respective sports. This can largely be attributed to the cultural differences between the Eastern and Western worlds, as what attracts audiences and drives pay-per-view sales differs between these areas.
ONE Championship upholds traditional and ethical martial arts values that require fighters to conduct themselves as true martial artists and display respect and honor towards their opponents. Instances of fighters crossing the line and engaging in insults or failing to shake hands after a fight are rare.
The UFC has a unique approach where their fighters can promote their fights however they choose. They can opt to engage in smack-talking via social media or show respect by refraining from it, and it's entirely their decision.
Final Thoughts: How Popular Is ONE Championship?
ONE Championship has established itself as one of the best MMA organizations globally and emerged as a formidable competitor to the behemoth UFC. The numbers confirm this, as the 2022 Nielsen report showed ONE FC secured the top five spot in global TV viewerships with 406 million, while the UFC ranked at number nine with 259 million.
Next, ONE's videos published on different platforms generated 7 billion organic views, much higher than UFC's 4.3 billion views.
If you enjoy combat sports, specifically MMA, it's worth exploring ONE Championship. Although it may not have the same level of global recognition as the UFC, ONE FC events provide high-quality production and feature many underdog MMA stars who are determined to become the best fighter in the world. You are guaranteed entertainment. Be sure to experience the excitement.