Editor's note: The views and opinions expressed below are those of the author and do not necessarily reflect the views of mmachannel.com, its affiliates and sponsors.
Mixed martial arts (MMA) is the most complex combat sport and it takes more than talent to succeed in it. In its short history, we have seen many talented fighters who have shown great potential at the start but failed to deliver in the most important fights of their careers.
Whether it's a lack of confidence and aggression or simply bad luck, there could be a million reasons why some fighters failed in expressing their full potential. We can all recall at least one such a fighter of whom we have all thought is going to succeed in MMA but he/she ended up having an average career.
By no means am I suggesting that they are bad fighters, but some of them have had terrific MMA careers and amazing records which lead people to expect more from them. But despite their prior success, they just didn't live up to their great hype when it mattered the most. I will show you who they are in the below.
10. Sage "Super Sage" Northcutt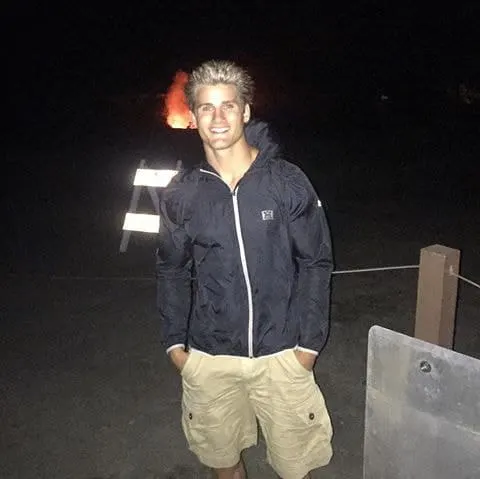 Sage came in as a product of the UFC's highly promoted "Dana White: Looking for a fight" show. Apart from being a very talented fighter, Sage was very athletic, and he had all the great skills on paper.
He was explosive, good-looking, built like a bodybuilder and he moved like a video game character. Also, fans quickly fell in love with him since his fighting style was very exciting. He did all kinds of fancy kicks and flips that made people believe in the hype around him.
Before signing with the UFC, Northcutt ran through each of his rivals, and it looked like the UFC just signed a potential superstar. But the "Super Sage" was in for a rough ride.
After scoring two impressive victories, Northcutt got choked out by Bryan Barberena. He then bounced back with the win over Enrique Marin just to lose with a submission once again against Mickey Gall. Despite winning the next three fights against the average competition, it was clear Northcutt was not ready for the top yet.
Surprisingly, UFC released him in 2019. This was shocking considering how much they've invested into promoting Sage's career. Sage went on to join ONE FC and got brutally knocked out in his debut.
9. Uriah Hall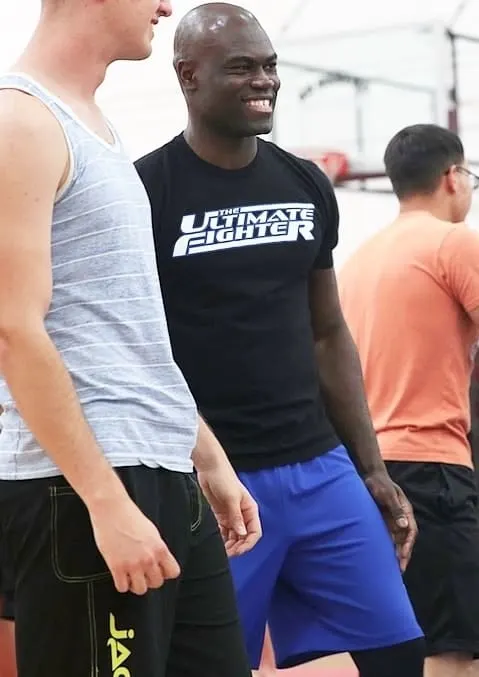 Uriah Hall is perhaps the best example of an amazing talent who simply couldn't find his way to the top. When you watch his fights, Hall looked like a total MMA package. He was very athletic, agile, and his striking skills were off the charts. On paper, he was a complete fighter and many have thought he was the Anderson Silva's successor.
In 2013, Hall managed to put together some violent finishes on the "Ultimate Fighter Show" and secure the contract with the UFC. He was so dominant on the show that even Chael Sonnen looked at him as a middleweight contender.
Hall kicked off his UFC career with a couple of outstanding performances. He proved the hype was real with the impressive TKO victory over very skilled Gegard Mousasi. But, his success was short-lived as he went on to lose the next three fights, including the rematch against Mousasi.
Despite showing great skills at the start, the lack of consistency cost Hall a greater career. Although he was a perfect fighter on paper, Hall always had a hard time dealing with elite competition.
Nobody knows what caused Hall to rapidly decline and lose momentum. Many fans thought the lack of aggressiveness contributed to his fall. Whatever the cause may be, it's a shame that he never unleashed the full potential.
8. Erick Silva
Silva entered the UFC as perhaps the biggest welterweight prospect in Brazil at the time and the Jungle FC champion. For many, Silva was a whole MMA package and he had all it takes to become a superstar. He was young, good looking and his style was very exciting.
As a black belt in Judo and BJJ, Silva was an exceptional grappler. Also, he wasn't afraid of trading punches in the pocket either. We all believed he had the skills to deal with the best UFC welterweights at the time.
He kicked off his UFC career with a couple of stunning finishes. But, it quickly became obvious that Silva would not live up to the hype. He never managed to go on a notable win streak and climb through the rankings.
Instead, most of his UFC victories were against lower-level competition. Whenever he faced a notable name, Silva would get destroyed and forced back to the drawing board. So instead of working his way towards the top, Silva spent the entire UFC career as a gatekeeper and a proving ground for the upcoming talents.
He left the UFC in 2017 with a record of 8-10.
7. Yoshihiro Akiyama
Akiyama entered the UFC with a stellar record of 12-1 (2) and this was one of the most anticipated debuts of 2009. The hype behind his arrival was unreal since he was a huge celebrity in his homeland as a professional singer and male model.
But make no mistakes about him, he was a great fighter. As a 3rd-degree black belt in Judo, his grappling skills were second to none. Also, his standup skills were decent and he had a lot of power in his hands.
So, the UFC was more than happy to sign such a star. In fact, Akiyama's first fight was given the royal treatment. He got the spot at the main card of the memorable UFC 100, the biggest event in the company's history. This on its own was a clear sign that both the UFC and the fans have had high expectations.
Akiyama scored a perfect debut by edging Alan Belcher in a split decision. Straight away, the UFC began putting a lot of resources in promoting Akiyama. But by everyone's shock, his UFC journey ended up as a massive disappointment.
He went on a terrible four fight losing streak and he left the UFC with a record of 1-5. Clearly, the UFC's elite competition was too much for the Japanese superstar.
6. Hector Lombard
People tend to forget about the huge hype behind Lombard's arrival into the UFC. At the time, Lombard was the Bellator champ and on an amazing 24 fight winning streak.
Despite being a black belt in BJJ and a former Judo Olympian, Lombard was largely known as a knockout artist. His standup skills were very good and he used this mix of great power and explosiveness to put many people to sleep. Plus, he was built like a tank and was perhaps the most athletic MMA fighter at the time.
His UFC start was a mix of split decision losses and impressive KO victories. But the KO losses to Neil Magny and aged Dan Henderson were a clear sign Lombard would not succeed in UFC. The shift to the Welterweight division didn't help him either.
Overall, we can say that Lombard's UFC career ended up being a huge disaster. He retired from the sport with an amazingly bad UFC record of 3 wins and 8 losses. That's not the run many fans expected to see from Lombard.
The thing is, Lombard was already 38 years old when everything started to fall apart. Thus, he was way out of his prime and he battled with many injuries. Also, it's worth mentioning that his career took a dive right after the Josh Burkman fight where he got caught for using anabolic steroids.
5. Mirko Cro Cop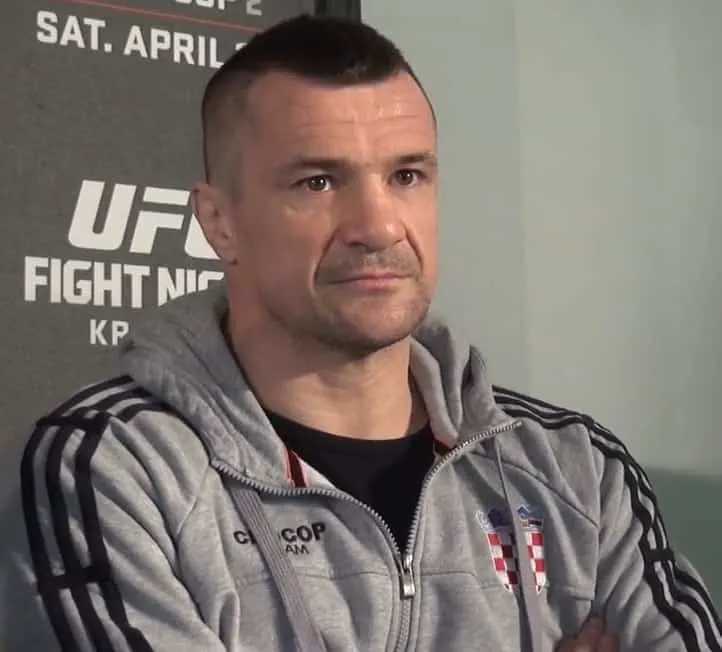 It's really puzzling what happened to Crocop. At the time, UFC was more than happy to sign Crocop as he was simply a wrecking machine. He came in as a Pride FC champion and people expected him to dominate the Heavyweight division.
As a former K-1 champion, Crocop was by far the best standup fighter at the time. His left high kick was out of this world and he used this weapon to put many Pride legends to sleep.
Rightfully, the UFC fans expected to see nothing but high kick KO's from Crocop. And it all started well for the Croatian fighter. In his debut fight, he smashed Eddie Sanchez inside the first round, and the hype got even bigger.
Then, he faced the upcoming Gabriel Gonzaga in the title eliminator bout. What supposed to be considered a tune-up fight for Crocop turned out to be an absolute nightmare. Gonzaga knocked out Crocop with one of the most brutal head kick finishes in MMA history.
After that loss, Crocop wasn't the same fighter, and he was never able to show UFC fans what he was capable of. In his defense, he was out of his prime when he started competing in the US. He left his best days and fights in Pride FC.
4. Gilbert "El Nino" Melendez
It's fair to say that Gilbert Melendez is synonymous with fighters who didn't live up to their potentials. He joined the UFC as a two-time Strikeforce champion and a former WEC champion. He holds many records in both of these organizations, and many fans were happy to see him signing with the UFC.
In his prime, "El Nino" was a force to be reckoned with. He was a very technical striker and his boxing skills were among the best at the time. Also, he was a very formidable grappler who earned his black belt in BJJ under the legendary Cesar Gracie.
The hype around him was so big that he instantly jumped into the UFC Lightweight title fight against Benson Henderson. Despite putting on a very good performance, Melendez lost a split decision.
He quickly bounced back by winning a brutal war against Diego Sanchez. However, this was the last time he would get his hand raised inside the cage.
For whatever reason, his career took a dive, and he went on a terrible five-fight losing streak. The fans couldn't believe the most dominant champion in Strikeforce history could end the UFC journey with one of the worst records of 1-6.
3. Ben Askren
People were expecting a lot from Askren since there was much talk about his arrival. At the time, he was dominating in the ONE FC promotion and people wanted to see whether he could do the same in the UFC. As a highly decorated wrestler, he certainly had the skills to do so.
What he also had were great trash talking skills. Despite being a ONE FC star, Askren seized every opportunity to trash talk UFC fighters and hype up his arrival to the UFC. He even called out GSP, and people even saw Askren as a legit threat to the GSP's legacy.
In reality, however, he was nearly knocked out by Robbie Lawler in his UFC debut. But he somehow barely managed to survive the early storm and win via bulldog choke. Many fans thought Askren wasn't performing at his best in that fight. And we all assumed he would find his rhythm and look better in the following fights.
The real answer came in the next bout against Jorge Masvidal where Askren ended up being a victim of the fastest KO in UFC history (5s). Some people thought Masvidal got lucky. But the loss in his next fight against Demian Maia clearly revealed Askren's lack of championship skills.
Despite handling both of these losses well in the media, it was clear that Askren couldn't continue moving forward. The hype train was destroyed in pieces and it took down Askren's UFC career with it.
2. Fedor Emelianenko
This may not sound right to many people but just try to remember how disappointed we have all been when Fedor started fighting in the US. We have all thought Fedor would walk through all the western promotions, including the UFC.
Fedor came into the Strikeforce promotion as the greatest Pride fighter and the most intimidating man on the planet. After years of negotiations, he finally signed a contract to face the best fighters in the US at the time. Many fans actually believed the heavyweight fighters in the US were far below the competition Fedor faced in Pride FC.
It all started well for the Russian with the TKO win over Bret Rogers. But Fedor's 27 fight winning streak would come to an end in his next fight against Fabricio Werdum. Werdum managed to pull one of the biggest upsets in history by submitting Fedor in the opening minute.
Somehow, Fedor was not the same fighter after that defeat. He uncharacteristically followed up with two more losses, and the era of Fedor's domination was officially over.
He did have some success in the U.S. but that small success was nowhere near what he had achieved in Pride FC where he fought the best of the best at the time. Some people think he failed because he's not used to fighting in the cage. But we doubt that Fedor would allow such a thing to stop him from winning and performing at his best. Whatever the reason may be, we were all disappointed to see him going down like that.
1. Lee Murray
Many MMA fans who knew Murray back in the early days of UFC are still asking the same question: How far would he have gone if he wasn't sentenced to prison? This is the question that still haunts many MMA fans.
At the time, he was a rising star and he had that unique personality to generate huge attention around him. We feel confident going further and saying that there was Lee Murray long before there was even Conor McGregor. Lee Murray was a ruthless fighter who truly feared no man. You can read more about his interview in the following link where he says he's the real Notorious.
He backed up all his talking with great standup skills and very fast hands. He even went toe-to-toe with arguably the greatest standup fighter in MMA history, Anderson Silva. But most of the old MMA fans know him by the story where Murray allegedly knocked out Tito Ortiz in a street fight. According to witnesses, Murray knocked out Ortiz in front of a nightclub in London. What's more, Matt Hughes, and Pat Miletich actually confirmed this was a true story. The story like this elevated Murray's hype so much bigger than ever before during that time. As a result, there was a talk that Murray was very interested in fighting Tito Ortiz in UFC when Ortiz was at the peak of his career prime.
Murray was a wild man both inside and outside the cage. But above all, he was a very talented fighter with the big potential to conquer the world of MMA. Sadly, his MMA career was cut short due to his troubles with the law. He ended up in prison before he really started his UFC journey. Unlike the other fighters in this list, Murray's case is unique in that he failed himself for a chance to live up to his great hype just when he looked like he was going to be a huge name in UFC.