When it comes to Jiu-Jitsu, Brazillian Jiu-jitsu(BJJ) is synonymous with Jiu-Jitsu. In other words, when most people think of Jiu-Jitsu, Brazilian Jiu-Jitsu is the first thing that comes to mind. But in the combat sports, there is another style of Jiu-Jitsu called, "American Jiu-Jitsu(AJJ)". So what is American Jiu-Jitsu for those who aren't famiiliar with?
American Jiu-Jitsu is a name given to American Jiu-Jitsu practitioners of the art because some felt American Brazilian Jiu-Jitsu was too much of a mouthful, but also in order to differentiate American competitors' success from those of Brazilian competitors, who dominated tournaments for decades. In terms of technical differences between Brazilian Jiu-Jitsu and American Jiu-Jitsu, American Jiu-Jitsu tends to put a slightly higher emphasis on American folk wrestling techniques. 
The history of American Jiu-Jitsu is very interesting because it caused some uproar amongst Brazilian practitioners who felt slighted by Americans changing the name to American Jiu-Jitsu. But as you will see below, there were good reason why they named it AJJ and it wasn't to disrespect anyone in the BJJ community.
History of American Jiu-Jitsu
The phrase "American Jiu-Jitsu" has two fairly relevant origins. The earliest would be a self-defense class which was named "American Jiu-Jitsu" that MIT has offered since 1994. The website description mentions techniques such as throw, strikes, weapon use, joint locks and submission holds. This class is more in line with the way various gyms across the world have taught Japanese Jiu-Jitsu for some time. Some incorporate techniques from different martial arts in an attempt to modernize the art originally designed for feudal Japan, while others look to focus on the old techniques in order to maintain and preserve them for tradition's sake.
The other origin is from former UFC competitor and high-level athlete Jake Shields. Shields claims his style is an "Americanized" version of BJJ, which blends the Brazilian "gentle art" with American wrestling.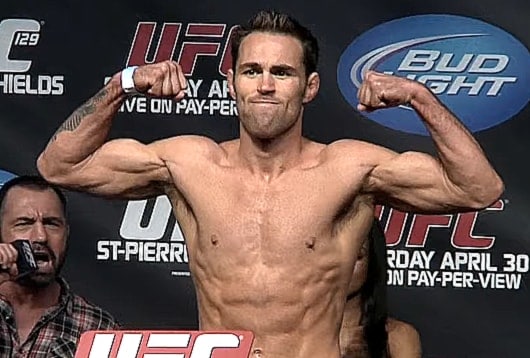 Jake Shields claims his style is an "Americanized" version of BJJ, which blends the Brazilian "gentle art" with American wrestling. Mountain Ranch, CA native Shields started amateur wrestling at the age of 9. In high school, Shield became a 4-year varsity wrestler. Shields would finish 2nd place at the AAU (Amateur Athletic Union) National Freestyle Championships during his high school years. While attending Cuesta College, he also became a two-time junior college All American wrestler 
Jake received a wrestling scholarship at San Francisco State University, where he would begin training BJJ, befriending the legendary Nate and Nick Diaz. Shields would focus most of his attention on no-gi BJJ, which Brazilians often derided at the time.
In early 2000, Shields would have a significant amount of success at ADCC and IBJJF Pan-American competitions before being granted a black belt by Cesar Gracie and begin competing in mixed martial arts events. It was these MMA events where Shields showcased what his AJJ style, mixing his experience of high-paced pressure attack orientated wrestling with more relaxed, patient and tentative BJJ. Jake would go as far as to have "American Jiu Jitsu" tattooed on his forearm.
Although some may have taken issue with his "safe but slow" smothering grappling style, few took offense to Shields referring to his style as AJJ.  The more outspoken, polarizing Keenan Cornelius would ruffle a few feathers by his use of the term.
RECOMMENDED FOR YOU:
BJJ vs Japanese Jiu-Jitsu – Key Differences and Similarities
Who Invented American Jiu-Jitsu?
While Jake Shields is arguably the progenitor of American Jiu-Jitsu but the legendary Vinicius "Draculino" Magalhaes would state that only Eddie Bravo would have the right to claim AJJ for his courage to take a different pathway with BJJ to his Brazilian counterparts. Keenan Cornelius began using the term in 2019 in a manner which has upset various members of the BJJ community.  No one person can claim he is the inventor of the AJJ. To many, AJJ was created with a collective effort by American Jiu-Jitsu practitioners.
RECOMMENDED FOR YOU:
What Is Combat Jiu-Jitsu? An Introduction To Combat Jiu-Jitsu
The Controversy Surrounding American Jiu-Jitsu
Some Brazilians felt that Keenan Cornelius had been disrespecting legends such as Rickson Gracie by calling it American Jiu-Jitsu. Cornelius had been suggesting that the sport has evolved so much in the years since Rickson's success that the black belts of days gone by were on the same level as purple belts of more recent times.  
After a disagreement with Atos BJJ instructor Andre Galvao, Cornelius spent a period of time on his own, before deciding to open up a 10,000 square foot academy called Legion American Jiu-Jitsu in San Diego.
This AJJ style would incorporate some of the techniques that he had developed, such as worm guard, but it was arguably done for three main reasons: branding, creativity and to unite American Jiu-Jitsu athletes.  
San Diego has a huge number of BJJ black belts and gyms already set up, so the controversial move of referring to his school as American Jiu-Jitsu was a surefire to generate hype, even if it were through notoriety. This is a move that has paid off – Legion American Jiu Jitsu's mats are some of the busiest in the city, with big names traveling from all over the country to get some rolls in during the Sunday open mat sessions.  
Under Professor Galvao's rules, Keenan felt that his creativity was hampered, being forced to train techniques that he didn't necessarily care for. Given that Keenan is such a high-level grappler, this didn't sit well for him and felt that other grapplers needed their own space as well. His own unique style has put him at odds with more traditional practitioners. His former coach appeared to continue this "beef" by putting out videos such as "The Best Guard Pasa Against The Keenan's Lapel Guard", which seems almost like a direct challenge on the American competitor.
Cornelius stated, "I'm going to try and find the scattered Americans around the world and pull them together to form the Avengers".
RECOMMENDED FOR YOU:
Why Am I Not Getting Better at BJJ? – Drilling Is the Key
What Is Unique About AJJ?
There is arguably nothing particularly unique to AJJ.  According to Draculino, BJJ only became referred to as Brazilian Jiu-Jitsu when its popularity exploded in the US. Prior to this, it was just "Jiu-Jitsu" and American, Russian or Japanese Jiu-Jitsu is all the same art.  
In Jake Shield's case, it is largely about the blending of pressure-based American wrestling techniques and the patience of BJJ. Whereas, the AJJ presented by Keenan Cornelius, is about making Jiu-jitsu more accessible for American practitioners, expanding the opportunity to innovate the art and as a marketing strategy.
While it is a growing sport, the money involved with BJJ is relatively low and more attention can be brought to the competitive scene by establishing rivalries, something facilitated by bringing national pride into the equation. Much like the rivalry between Russia and Japan in the Olympic Judo world, an America vs Brazil narrative can potentially elicit excitement from fans.
Is AJJ A Recognized Form of Jiu jitsu?
There is no unifying body for all forms of Jiu-Jitsu, but AJJ practitioners still compete in both BJJ competitions and various grappling ones too. AJJ is essentially BJJ practiced by American athletes. This may mean that as a result of high school and collegiate wrestling backgrounds put more experience on winning the standing scrambles, but is ultimately more of a branding strategy than its own distinct variant of the art.  
Can You Find AJJ schools?
Keenan Cornelius's Legion American Jiu-Jitsu school can be found in San Diego.  While Jake Shield's brother Clem owns Kaijin MMA in Santa Cruz county, which teaches a AJJ style that blends BJJ and American folk wrestling together.
A few other like-minded academies formed a group called the American Jiu-Jitsu Syndicate to help each other on the Brazilian Jiu-Jitsu scene.  The syndicate's mission is to create a world-renowned competition team and aid teammates in chasing their dreams of being champions. The syndicate also offers business consulting, online training, competition and mindset.
RECOMMENDED FOR YOU:
How Long Does it Take to Learn BJJ for Beginners? Q&A
AJJ vs BJJ – Which One Is More Effective?
It is too early to decide whether AJJ or BJJ is more effective and it may be difficult to decide the parameters of how the effectiveness can be quantified. While Jake Shields has largely retired from competition, Keenan Cornelius has a slew of victories over his Brazilian opponents, suggesting that the South American elite may need to up their game against him.  Until his school and other AJJ schools produce more results, it is hard to say whether American or Brazilian Jiu-Jitsu is more effective in competitions.  
Given that BJJ sparring often begins on the ground and a higher emphasis may be placed on ground fighting, an argument could be made that the wrestling techniques brought into AJJ will help cover some of the arts weaknesses. A strong wrestling base is shown to perform incredibly well in mixed martial arts events and being able to take an opponent down via wrestling takedown on the street before they can throw a punch can prevent a grappler from taking significant damage.
Conclusion
Much like Brazilian Jiu-Jitsu in general, American Jiu-Jitsu is set to grow in popularity in years to come. This growth will largely depend on the success of its practitioners in competitions but also on whether newcomers to the art find the way in which AJJ is taught to be more accessible, comprehensible and digestible. "The old guard" of BJJ royalty may argue that there is no difference, or that AJJ is just Jiu-Jitsu, but Keenan Cornelius and his students may hope to prove otherwise.
Recent Posts